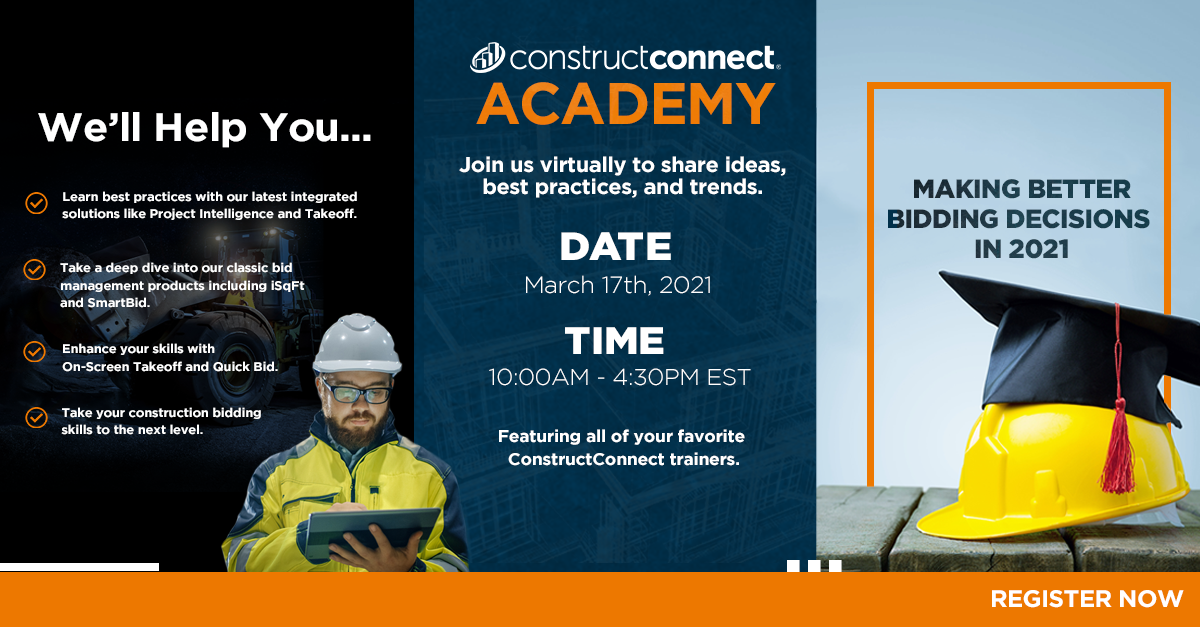 BidCoach: Virtual Training. Is It Worth It?
Challenge:
You have software you've been using for some time and you know it has some other capabilities that would definitely provide benefit to you and ease some of the workload, but doggone it, you just haven't had time to contact support, or watch the videos, or attend webinars.
But amazingly, the workflow you have is hindered and lengthier because you don't use the other beneficial features or workflows that would save you time. It is a situation that I've seen many times over the years. I'm still guilty (from time to time) of the the same scenario.
Analysis:
That comfort zone boundary you've set can be easily broken. You know that you NEED to expand your knowledge. The payoff is obvious, and it's a win-win for you. Knowing that some online training might seem difficult to schedule, you gain that time back with the newfound knowledge and also enhance your workflow in others way as a result.
Solution:
These days there is a plethora of virtual training webinars, events, academies, and more. The cost is significantly lower then travel. And, they can often be done on your own time. Take advantage of them! The gained knowledge will not only proved better and more efficient workflows but also relieve that current stress you face knowing there is a better way that you're not taking advantage of!
Bonus:
I will be teaching some of the SmartBid sessions at the upcoming ConstructConnect Academy. There will be sessions for beginning estimators, general contractor sessions on iSqFt and SmartBid. Subcontractor and general contractor sessions around project leads via ConstructConnect Project Intelligence. And, last but not least, takeoff and estimating sessions for On-Screen Takeoff, Quick Bid, and ConstructConnect Takeoff.
Don't delay, the ConstructConnect Academy is March 17, 2021. Sign up by March 10 and use Promo Code "BIDCOACH317" to get a $25 ticket price. Register Here.
---
Subscribe below to receive the free, biweekly BidCoach newsletter to streamline your construction bidding process and win more projects.
About Mark Fly
Mark Fly is a Product Evangelist at ConstructConnect. He is also known as the Bid Coach to subscribers of his popular video series. Mark has 40 years of experience in construction, rising through the ranks from a labor position in high school to play a key role in the development of SmartBid software. He has also provided multi-faceted outsourced estimating services for many years, working directly with owners, GCs, subcontractors, suppliers, and more.
See Related Posts
BidCoach Construction Tips