3 Tips to Help Contractors Emerge Strong From COVID-19
It has been almost a year since the novel coronavirus was declared a pandemic by the World Health Organization. After a long and unprecedented year, vaccines are starting to roll out and states are opening up—slowly but surely—and we will likely find some sense of normality soon. Luckily, construction is considered essential work in several states, and although we still face hardships like layoffs, worksite virus outbreaks, and supply chain shortages, our industry is beginning to pick up again.
As we start to emerge from the pandemic, there are strategies to use and steps to take to ensure your business makes it through and comes back to the scene stronger than before.
Ace a PR & Marketing Strategy
Take advantage of this time to develop new content, channels and marketing messages. Not only will it give you a head start on the competition, but it will also help you bounce back from the pandemic more seamlessly.
A great way to start PR and marketing yourself is by posting company announcements, employee milestones, and/or industry insights on your blog and social media channels. Get creative and keep these channels populated on a regular basis to show your audience you're still around and engaged during this time. If you haven't established a presence on the major social networks—Facebook, Instagram, LinkedIn, and Twitter—start doing so now. There are more people online than ever before, which means people are more likely to stumble upon your content.
Additionally, share relevant news or insights about your company and the industry with the news media. Being "in the news" will help keep your company front of mind, and building relationships with reporters in your industry is always a good idea—they'll be more likely to share your news in the future.
Build Brand Awareness
Your brand is who you are, what you do, and what you're about. The PR and marketing strategies above will help build brand awareness, but you can always take it a step further. Establishing trust and credibility in the industry is always a good idea, and in these times it's more important than ever.
Demonstrate knowledge of, and commitment to, the industry during this time by publishing thought leadership content wherever you can. You could write a blog, publish an article, speak on a podcast, or interview with a news media outlet. Consider how your expertise might ease your audience's fears, how you can help lead the construction community through the crisis, and share what ideas or solutions you have moving forward. These answers are just as meaningful to them as they are to you, and they'll appreciate your insights.
Communication is Key
The uncertainty stemming from the pandemic means that customers, employees, investors, and even the general public want to know what is happening at your business. During a crisis, there is usually no such thing as "over-communication." However, it is important to take the time to carefully craft your message using empathetic language so that you do not appear tone-deaf while many are still struggling.
Key topics to cover in your communications outreach are what you are doing to keep your people safe, expressing your thanks for the help you've received (and the good work being done for all by health professionals), and how your business continues to serve customers during this difficult time. Your stakeholders need to know you are operating and moving forward with confidence. Consistent, positive communication with them is the key.
The world is creeping closer and closer to normal as time goes on. Now is the time to put in the hard work and establish a strong foundation to emerge from the pandemic strong. Implement these strategies now to keep your company at the forefront of the market and ahead of the competition, and carry them into the future—after all, it can only help your business. You won't regret it when you come out on top.
---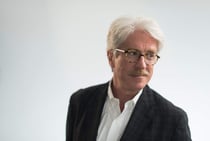 Jeff Bradford is the president of integrated public relations and marketing agency The Bradford Dalton Group, heading up the Nashville office. He is a former journalist and has over 30 years of public relations and digital marketing experience.
See Related Posts
Operating Insights, COVID-19