Canada's Economy on the Mend, But Don't Uncork the Champagne Just Yet
In the past 10 years, there have been two defining moments for Canada's economy.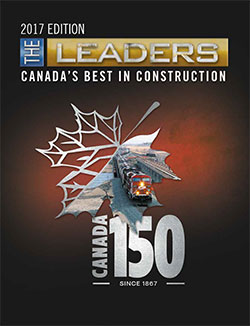 The first, of course, was the Great Recession. While it had a devastating impact throughout much of the world, its duration and severity in Canada were considerably less than in the U.S. and Europe.
The U.S. decline in gross domestic product (GDP) extended through six quarters, lasting from early 2008 to the mid-point of 2009. Canada's pullback was a shorter three quarters, from Q4 2008 through Q2 2009.
The downturn originated in the financial sector. Debt instruments based on sub-prime mortgages crumbled. Foreclosures proliferated and a credit crunch ensued. U.S. housing starts plunged 80% from peak to trough.
The contagion spread to Europe and was exacerbated by a government debt crisis in Greece that took years to sort out. It has still not been totally resolved, with civil unrest continuing in opposition to belt tightening imposed by foreign lenders.
Canada's banking system held firm. Canadian housing starts softened, but to nothing like the same degree as in America. The Canadian economy was sustained by ongoing resource project construction and by a massive infrastructure building program initiated by the federal government, in partnership with the provinces and municipalities.
The second watershed moment for Canada occurred in the summer of 2014, when Saudi Arabia abandoned its supply management role in the pricing of oil. The Saudi goal was to halt the rapid expansion of 'tight oil' production in the U.S.
Advances in hydraulic fracturing were greatly expanding North American fossil fuel production. (Hydraulic fracturing releases hydrocarbons by drilling horizontally as well as vertically to break up shale rock through the high-pressure insertion of water and chemicals).
The world price of oil swung from a high near $140 USD per barrel to a low close to $30. Canada's oil sector, based mostly in Alberta, but also important in Newfoundland/Labrador and Saskatchewan, sank into a devastating funk. Major capital spending was placed on hold or cancelled.
At the same time, other commodity markets crucial for Canada also fell into decline. The drop in world trade and the weakening in prices for raw materials undercut one of the chief pillars supporting Canada's growth, mega resource-sector construction projects.
Moving into the back half of 2017, it appears that a corner has finally been turned. Not only is world trade beginning to firm up again, which is helping to lift commodity prices (e.g., the price of oil has moved up to between $45 and $50 USD), but the Canadian economy has also been embracing alternative spurs to growth, particularly in the high-tech sphere.
Whereas Canada versus U.S. GDP growth fell far short in 2015 (i.e., +0.9% versus +2.6%), then rose to almost par in 2016 (+1.5% compared with +1.6%), it will bound ahead in 2017 (+2.6% relative to +2.2% if current estimates hold.)
As calculated by the International Monetary Fund (IMF), Canada's year-over-year GDP growth in 2017 will lead all industrialized nations. The unemployment rate in Canada, currently 6.3%, is at its lowest level in nearly a decade.
With respect to year-over-year net new jobs creation, Canada is presently outpacing the U.S. +2.1% to +1.5%. In sub-sectors, Canada is leading in services (+2.2% versus +1.7%) and manufacturing (+3.2% versus +0.5%), but is a stride behind in construction (+1.9% versus +2.8%).
Worth noting are some other employment categories where year-over-year jobs growth in Canada has been exceptional: 'electronic shopping' (+13.6%); 'computer systems and design services' (+9.9%); 'movies, videos and music production' (+6.8%); and 'community care for the elderly' (+6.0%).
The latter ties to an often talked about demographic trend, the aging population. The post-Second World War baby boom generation, born from the mid-40s through the mid-60s of last century, has spent a great many years on life's roller coaster.
Canada is fortunate, though, in having a healthy rate of population increase. A +1.2% per year gain in resident count is the equivalent of adding a new city the size of Halifax every 12 months. The positive implications for construction activity can readily be imagined.
If the +1.2% figure can be maintained, Canada's total population will climb above 40.0 million by 2025. The country's present population level is 36.6 million.
In any given year, between two-thirds and three-quarters of the nation's population increase comes from immigration. History has shown that an influx of young people is a boon to GDP growth. The more people there are, the more the consumer spending that occurs.
This is an excerpt from The Leaders – Canada's Best in Construction: 2017 Edition – published in November by ConstructConnect.
See Related Posts
Economic News