Canada's Outlook: A Need for Environment Versus Industry Conflict Resolution
Canadian 'real' (i.e., inflation-adjusted) gross domestic product (GDP) growth was rocking in a groovy space at the beginning of 2016, but it has wandered off the dance floor to stumble into sharp-angled impediments since then.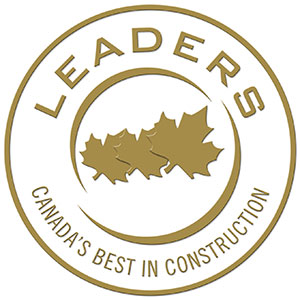 Canadian 'real' (i.e., inflation-adjusted) gross domestic product (GDP) growth was rocking in a groovy space at the beginning of 2016, but it has wandered off the dance floor to stumble into sharp-angled impediments since then.
January's month-to-month industry-based GDP advance of +0.5% was largely undone by May's change of -0.6%. In 2016's other three early months, as reported so far by Statistics Canada, there were two further declines (February at -0.1% and March at -0.2%) as opposed to only one small advance (April at +0.1%).
The most telling numbers for Canada are in its merchandise trade statistics. Before the Great Recession in 2008-2009, the nation always ran a sizable monthly surplus in its trade of goods with the world (and mostly with the U.S.), amounting to between +$40 billion and +$60 billion annualized.
For the past seven years, however, that surplus has inverted into a deficit in most months. It was undoubtedly the hope of the Bank of Canada (BOC) that the shortfall in foreign trade would self-correct on account of weakness in the value of the 'loonie' (the nation's currency) that would, theoretically, lend support to the export sales of manufacturers.
While there has been some movement in that direction — certainly the Canadian auto sector has done well selling into America's driving-obsessed consumer market — the overall deficit, rather than disappearing, has been steadily growing greater of late. In June 2016, the descent reached an all-time negative record of -$44 billion.
The number of barrels of oil that the U.S. has been importing from Canada so far this year has been little changed (-0.6%) compared with the same January to June period of last year. The problem resides in the steep decline (i.e., more than -50%) in the price. In the several years prior to July 2014, West Texas Intermediate (WTI) oil was selling between $100 and $110 per barrel. More recently, it has been riding a roller coaster, touching $30 in its trough and reaching slightly over $50 at its peak.
Year-over-year GDP growth in Canada in 2016 is expected to be about +1.3%. That will be a bit better than in 2015, +1.1%. But it will fail to be as positive as in 2014 (+2.5%) or 2013 (+2.2%). As world trade continues to undertake an admittedly halting but gradually inclining journey to greater respectability, raw material prices will leave their lethargy behind and begin to show some life. This will provide a helpful spark to Canadian producers in all regions of the country.
It should be noted that one chief advantage of the past several years of depressed commodity prices has been supply contractions, either due to existing extraction sites being shuttered or capital spending on new facilities being delayed, that have lent a firmness to pricing.
The labour market in Canada is underperforming relative to its counterpart in the U.S. Year-over-year employment in the land of maple leaves and Mounties is currently (i.e., as of July 2016) only +0.4% compared with +1.7% in the domain of Uncle Sam.
The jobless rate in Canada, at 6.9%, is two full percentage points higher than in America, where it is 4.9%, although the U.S. Bureau of Labor Statistics (BLS) is more stringent than Statistics Canada in counting who is not only out of work, but is truly and sincerely trying to find employment.
Solidly reliable and well-paying employment is what provides the backbone for the consumer spending that drives much of the overall economy. The share of Canada's GDP that comes from personal consumption expenditures (PCE) is 55%. The reason PCE does not account for a higher percentage, as is the case in most other countries — e.g., it's 70% in the U.S. — is because foreign trade, as represented by export sales, is such a large part (25% to 30%) of Canada's national output.
As for Canadian residential construction, housing starts nationwide have long displayed appreciated stability at around 200,000 units annualized per month. The Bank of Canada's ultra-low interest rate regime has served to keep affordability generally favourable. Except that there has also been a nasty consequence for individuals and families on the lookout for a new abode.
In several key city markets, led by Vancouver and Toronto, resale home price increases — whether due to the attention shown by foreign buyers or strictly on account of frenzied house hunting by domestic shoppers — have been moving out of sight. The B.C. government has already enacted legislation to curb demand, rather than promote a supply increase, and Queen's Park in Ontario has said it is also keeping a sharp watch on developments.
The bottom line for Canada's residential real estate market appears to be that new home starts and residential investment will spend more time on the sidelines in 2017 and 2018.
This is an excerpt from The Leaders – Canada's Best in Construction: 2016 Edition – published in November by ConstructConnect. For more information, please visit www.leadersinconstruction.ca.