Eastern Canada: Keeping Fingers Crossed for a Manufacturing Resurgence
Considering that year-over-year inflation-adjusted gross domestic product (GDP) growth in Canada as a whole in 2015 was only +1.1%, the four provinces of the Atlantic Region performed better than might be supposed.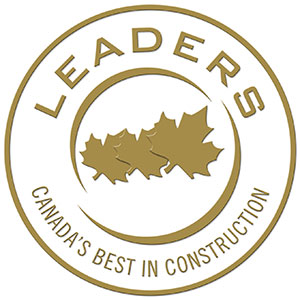 Only Newfoundland and Labrador, with an offshore energy sector that was seriously harmed by the steep plunge in the world price of oil, recorded a contraction, -2.2%. Nova Scotia's GDP gain was positive, at +0.8%, although it fell below the national average. Both Prince Edward Island, at +1.5%, and New Brunswick, at +1.9%, outperformed Canada as a whole.
The current year, 2016, is continuing in a similar vein. Much of the prosperity within provinces in Canada depends on a limited number of export categories. In the Atlantic Region, the single most important export product is energy shipments from Newfoundland and Labrador. Those sales are -31% through the first half of 2016 versus the same January to June time frame of 2015.
The energy sector's share of Newfoundland and Labrador's total GDP has dropped by one-third from 30% to 20% over the past two years. Elsewhere in Canada, the energy sector's slice of provincial GDP has also fallen dramatically in Alberta, from 30% to 22%. But that's still not a decline of quite the same magnitude. Energy's proportion of total Canada's GDP is 9%.
New Brunswick has been the only Atlantic Region province to record year-over-year employment growth as of July 2016, +1.9%. Nova Scotia (-0.9%), Prince Edward Island (-1.4%) and Newfoundland and Labrador (-1.8%) have all seen their year-over-year jobs counts drop.
The latter province has the highest unemployment rate in the region, at 12.8%. P.E.I. (9.6%) and N.B. (9.7%) have jobless levels that are almost tied. Nova Scotia (8.4%) has the region's tightest labour market.
P.E.I. has been the only Atlantic province to record an improvement in housing starts so far this year, +29%. The declines in the other three regional provinces have been -10% in N.B., -21% in Newfoundland and Labrador and -28% in Nova Scotia. Nationally, housing starts through July 2016 are +7% compared with the first seven months of 2015.
The Canadian Real Estate Association (CREA)'s website map is currently showing that average prices for resale homes are up slightly year over year in the Fredericton area (+1.9%) and in Halifax-Dartmouth (+1.1%), but down significantly in Saint John, N.B. (-5.5%) and in St. John's, Newfoundland and Labrador (-9.5%).
According to Statistics Canada, the Atlantic Region is seeing marginal improvement in its population statistics. During many of the years in the 00s, the trend was for young and mostly male working-age adults to seek their fortunes in the oil fields of Alberta. Having recently been laid-off, many of those same individuals are returning home.
The latest year-over-year change in the Atlantic Region's population is +0.3%. In the three prior years, the annual average had been no change (0.0%). Canada's overall annual population growth rate has been consistently +1.1%.
Quebec's 'real' (i.e., inflation-adjusted) GDP growth in 2015, at +1.1%, was an exact match with what was achieved coast to coast. Similarly, the province's July 2016 unemployment rate, at 7.0%, was close to the country-wide average of 6.9%. Year-over-year employment growth in 'la belle province' in the latest month was minuscule, +0.2%, but Canada as a whole didn't do much better, +0.4%.
The province's export sales figures tell a compelling story. Export shipments of 'metals and mineral products', including precious and base metals and aluminum, are -9% to date in 2016. Even worse, though, are export shipments of 'aerospace products', -14%.
But there's good news to report on this front as well. Quebec's forestry product exports are +5% and, in a demonstration that the low-valued loonie helps many manufacturers lock down foreign contracts, the province's 'consumer goods' exports are +14%. It's a surprise that manufacturing accounts for a larger share of provincial GDP in Quebec (14%) than in Ontario (12%)
Quebec's tale at this time does seem to feature mainly minor improvements. Its housing starts year to date are +2%. Resale home prices are +2.5% year over year in Montreal and -3.2% in Quebec City. As for residential groundbreakings in those two cities, they are flat (0.0%) year to date in the former and -7% in the latter.
This is an excerpt from The Leaders – Canada's Best in Construction: 2016 Edition – published in November by ConstructConnect. For more information, please visit www.leadersinconstruction.ca.