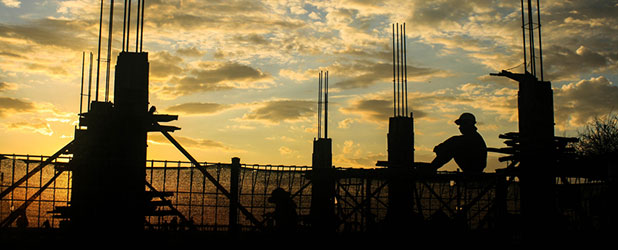 Top 10 Project Starts in the U.S. - January 2022
The accompanying table records the top 10 project starts in the U.S. for January 2022.
There are several reasons for highlighting upcoming large projects. Such jobs have often received a fair amount of media coverage. Therefore, people in the industry are on the lookout for when jobsite work actually gets underway. And, as showcase projects, they highlight geographically where major construction projects are proceeding.
Also, total construction activity is comprised of many small and medium-sized projects and a limited number of large developments. But the largest projects, simply by their nature, can dramatically affect total dollar and square footage volumes. In other words, the timing and size of these projects have an exaggerated influence on market forecasts.
Click here to download the Construction Industry Snapshot Package - January 2022 PDF.
Click here for the November 2021 Industry Snapshot article, January's Nonresidential Construction Starts -5% Y/Y, but +12% M/M.
Click here for the Nonresidential Construction Starts Trend Graphs - January 2022.
Top 10 Project Starts in the U.S. - January 2022
LOCATION
(East to
West)
TYPE OF
CONSTRUCTION
DESCRIPTION

Sq. Ft.
000s*

Dollars
000,000s

New York
East Hampton
Civil/Engineering
South Fork Wind Farm
*
$2,000
(2 structures) Suffolk County
Orsted North America, Inc.
Virginia
Arlington
Residential
Hazel & Azure at National Landing
527
$200
(5 structures; 25 stories; 488 units) Crystal Dr & 29th St
ZOM Mid-Atlantic, Inc.
North Carolina
Wilmington
Residential
Carroll at the Avenue
600
$200
(6 structures; 488 units) Military Cutoff Rd & W Westwood Rd
Carroll Companies
South Carolina
Columbia
Civil/Engineering
Interstate 26 Widening MM 85-101
*
$421
(2 structures) I-26
South Carolina Department of Transportation (SCDOT)
Illinois
Hinsdale
Civil/Engineering
Roadway and Bridge Reconstruction
*
$200
(4 structures) I-294
Illinois State Highway Toll Authority
Missouri
Boonville
Civil/Engineering
RFP D/B - Replacement of Missouri River Bridge Near Rocheport
*
$235
(4 structures) I-70
Missouri Department of Transportation (MoDOT) - Central Office
Louisiana
Geismar
Industrial
Geismar Renewable Diesel Plant Expansion
*
$950
(1 structure) 36187 Louisiana 30 W
Renewable Energy Group
Kansas
Kansas City
Civil/Engineering
Kansas Citys Levees, Argentine, Armourdale, and Central Industrial District Levee and Floodwall Raises
*
$258
(1 structure) Wyandotte County
U.S. Army Corps of Engineers - Kansas City District
Washington
Seattle
Civil/Engineering
RFQ D/B - SR 509 Completion - Stage 1b
*
$264
(2 structures) WA-509
Washington State Department of Transportation (WSDOT)
Oregon
Portland
Institutional
OHSU Hospital Expansion
526
$250
(1 structure; 15 stories) 3181 SW Sam Jackson Park Rd
Oregon Health & Science University (OHSU)
TOTALS:
1,653
$4,978
*A square footage measure does not apply for alteration, some forms of industrial (e.g., petrochemical), and engineering/civil work.
Data source and table: ConstructConnect.
---
Interactive Visual
---
View this video to see how to use the filters in the Interactive Visual.
---
About Alex Carrick, Chief Economist
Alex Carrick is Chief Economist for ConstructConnect. He has delivered presentations throughout North America on the U.S., Canadian and world construction outlooks. Mr. Carrick has been with the company since 1985.