4 Ways Digital Tools Are Revolutionizing Construction
According to a recent post, the construction industry as a whole has seen little to no improvement in productivity over the past eight decades. While productivity plateaus and construction projects become more complex and time-intensive, construction companies also face tedious day-to-day management and inaccuracies that can tank a project's profitability.
Some business owners are finding that tasks are either consuming more effort to accomplish than needed or require more time than the schedule allows in order to complete properly. As Fortune explains it, "The global engineering and construction sector holds the dual distinctions of being one of the world's largest industries—yet one of its least efficient."
However, it's not all bad news. A tech revolution is on the horizon for the construction sector.
McKinsey & Co reports, "Since 2013, construction technology received more than $18 billion in cumulative investment." A sure sign that tech is worth a second look.
Many construction teams have acknowledged the benefits that new tools and software bring to the table, and have revamped their systems to be more accommodating.
The wide range of features these tools have can greatly influence the operations and management challenges that construction business owners face. Let's have a look at how modern digital tools are redefining the way construction teams operate.
More intensive training and easier client communication with virtual reality
Virtual reality: it's not just for entertainment anymore. When used in construction projects, VR allows the proposed building to be viewed in 3D as if the people were actually inside it. But what benefits does this bring to a construction team?
Quality training for crewmembers
The skill level of your team members is one of the crucial factors that affect how well the project goes. That's why training your crew to ensure safety and optimal outcomes is an important part of running a construction business.
Virtual reality takes training programs one step further. Of all the benefits of using virtual reality, one of the biggest is training operators for situations that are too dangerous or costly to do in a real environment.
An intensive training program using 3D models and accurate graphics, coupled with a clearer understanding of the site, ensures that your team's skill level is up to the mark and that your project is in good hands.
It's easier for client and contractor to meet eye-to-eye
Like many industries, communication is key in construction. Explaining project specifications to clients can be confusing or daunting if they can't get a grasp of what you're trying to describe.
Virtual reality lets them see the project as it is, which is easier and much better than countless clarifications and difficulty explaining construction jargon.
This decreases the possibility of misinterpreting what the client had in mind, preventing expensive reworks in the future.
Better built structures and streamlined collaboration
Delays in schedule and reworks are likely events if the team members don't have access to essential project data. It's important that they are provided with accurate and up-to-date information to ensure that the project goes along as planned. In other words, nothing beats a team armed with timely information and solid communication.
Minimize the chances of structural defects and reworks with BIM
Business information modeling, or BIM, is more than just 3D design. It also provides valuable information about the project such as spatial dimensions and material planning. This will allow designers or engineers to detect any structural collisions early and acquire the right amount of materials to ensure that the structure is well-built.
Project management apps for constant progress updates and smooth teamwork
Aside from client misunderstandings, lack of team collaboration is another major project killer. According to the Emerging Science Journal, poor communication or "ineffective, unsuccessful, and deficient communication" processes of project information should be avoided. The research goes on to say, "The key aspect to construction project success is effective communication."
Improving team collaboration is where project management apps shine. These software tools include features such as task scheduling, progress reporting via spreadsheet, and issue tracking. Quick exchange of precise and updated project information make for excellent teamwork.
Improved team management with time and location tracking
Keeping an eye out for team members in construction can be tricky. Watching them all the time would mean having to abandon possibly more important responsibilities. Making use of time tracking apps with GPS location capabilities automates the process and yields reliable results.
Keep track of crewmembers' daily work
When you're using manual or paper time cards, there's no way to determine exactly how much a crewmember has worked for the day. But accurate time and location tracking apps allow you to easily record work and progress.
With the information from these apps, you can determine where and when your team is during the workday. Some tools even allow you to pay team members and issue invoices directly within the software to save even more time.
Save time on trying to find lost hours
Discrepancies between the hours a crewmember worked and your company's schedule cause additional wasted time in reviewing where lost hours went. Think of time tracking apps as tech- and team-friendly time clocks for construction workers. With simple, accurate time tracking, you can allocate the time you used to spend on tracking down missing hours to more relevant tasks.
Decision support and higher safety standards with artificial intelligence
There's no limit to the potential for artificial intelligence when it comes to making better business decisions. Its most useful capabilities include proposing project plan suggestions and adding security measures. Artificial intelligence (AI) helps construction teams save time by knowing with certainty instead of guessing or estimating, which prevents additional costs or errors.
Increased support for planning and design
Surveying a proposed construction site can be grueling. Miscalculations made during this stage can delay the schedule and cause reworks. AI can gather information about the site in less time and understand it better. Project heads can make more informed decisions faster with the help of blueprints and 3D maps that AI can provide.
Boost safety for construction workers
According to the Liberty Mutual 2018 Safety Index, "Direct costs of all disabling work-related injuries equal $58.50 billion, with the top 10 causes comprising 87.9 percent—or $51.44 billion of the total cost burden." These injuries include falls and excessive physical exertion.
With AI, ensuring that crewmembers are following safety guidelines is easy and automated. AI can easily detect workers who aren't wearing safety equipment and are operating in dangerous areas. It can also spot any potential hazards, such as misplaced power tools and objects that may fall via photo and video analysis. These data are aggregated for project managers to review.
Many construction teams have taken the leap
While the construction industry as a whole hasn't integrated technology to its full potential, the teams that have are greatly benefiting from the unique features digital tools bring. These tools are the solution to the issues that have plagued construction businesses over the years.
By applying some of the tools mentioned here, business owners can look forward to a technology-driven and more efficient construction industry in the future.
---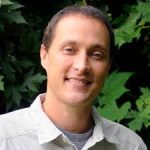 Dave Nevogt has created several million-dollar companies, and is the co-founder and the current CEO of Hubstaff, a time tracking software for onsite work crews with online timesheets, scheduling, billing, and invoicing.
See Related Posts
Operating Insights, COVID-19