Legally Speaking: Construction and the Law
Welcome to the first article in an ongoing, monthly series tackling aspects of construction law for the construction industry. This new monthly series is authored by J. Norman Stark, an Attorney-at-Law and Architect Emeritus, (AIA, NCARB) with over 40 years of experience in construction and consulting expertise in construction accidents and disputes.
Construction is a technical complex of industry practices, and laws. Construction law affects all projects; beginning with land purchase and development; laws continue to affect projects and their components, throughout actual construction, completion, leasing, occupancy, and subsequent renovation and restoration.
Every construction project is affected by many layers of regulations, rules, laws, standards, custom and usage, all related to building, construction and even many other, closely related fields. These may include: personal injury and wrongful death claims, contract claims, products liability, demolition, construction permits, delays and acceleration claims, and related professional consultant contracts.
Owners, lessees, tenants and occupants of real property may also be directly affected by claims and the laws applicable in the chain of events and their participation in the project. Other potentially culpable persons and parties may also include: sellers, realtors, financial institutions, appraisers, surveyors, architects, engineers, contractors, subcontractors, construction workers, and construction product suppliers, together with their manufacturers, distributors, and suppliers in the claims chain.
The complex body of laws which may give rise and life to claims at each stage of the construction process, include: construction design, costs, bidding, contracts, awards, payment, contract interpretation, methodologies, subcontract issues; causes of action, and liability arising in contract, negligence, performance, and other legal grounds. Claims may also include insurance and performance, workmanship quality, safety, and security. Early dispute resolution and settlement, may avoid arbitration, mediation, or costly litigation.
Construction law is constantly evolving as a discipline in its own right, no longer a sub-practice of real estate, insurance, or corporate law. There are now additional strong legal links and decisions involving construction, energy, environment, oil and gas law, and claims in international trade and commerce. Each of these legal doctrines pose a challenge for the experienced contractor and its construction lawyer to reduce risk and avoid claims at all stages of the construction process.
---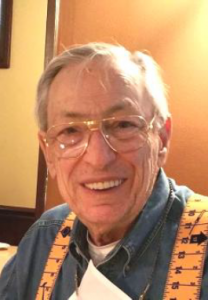 J. NORMAN STARK is an Attorney-at-Law, Architect Emeritus, (AIA, NCARB), admitted to practice law before the Bar of Ohio, the US District Courts, Ohio, the US Court of Appeals, and the U.S. Supreme Court. He has over 40 years of experience in construction and consulting expertise in construction accidents and disputes. He has professional experience in Business and Personal legal claims, Real Estate, Public and Private Construction, Litigation, Arbitration, Mediation, and Expert Witness services. His office is in Cleveland, Ohio.
His experience includes forensic expertise and investigation in construction contracts, construction law, products liability, construction claims, claims and loss damages, work injuries, construction defects, mechanics' liens, jobsite injuries, jobsite deaths, architecture, building codes, standards, water intrusion, mold, lead contamination, copyright, and design defects. Mr. Stark is the author of the Construction Claims Investigation Worklist©
See Related Posts
Operating Insights