Legally Speaking: Construction Contracts - Pay-If-Paid / Pay-When-Paid Clauses
Construction contracts contain many important clauses, such as "Pay-If-Paid" and "Pay-When-Paid" provisions. Each of these significantly defines important rights and potential liability of parties to the contract. While each of these terms affects a prime contractor's obligations to its subcontractors, whether or not they are paid by the owner, the critical distinctions seriously affect primary rights and duties under the laws of each state and jurisdiction.
Recent court decisions have decided that a "Pay-When-Paid" (PWP) clause, which provides the prime contractor will pay the subcontractor within a certain number of days after receiving payment from the owner, is merely a "timed mechanism." Such provision generally will not excuse the prime contractor from the obligation of payment to the subcontractor, regardless of whether or not the owner has paid the prime contractor.
In contrast, the court found that a "Pay If-Paid" (PIP) clause, which requires the prime contractor pay the subcontractor if, and only if, it is first paid by the owner. The courts frequently consider this provision as a condition precedent, which excuses the prime contractor from making payment to the subcontractor if the owner does not pay the prime contractor. While courts generally do not favor PIP provisions, it will not ordinarily enforce them unless there is precise language; otherwise, it will deny where there is any ambiguity in the specific provisions.
Contractors, subcontractors, suppliers and all other parties affected by these terms, are urged to carefully review and understand all the provisions of every contract before approving, accepting, and signing them. Once signed, the language and meaning of each of the many finely printed clauses in construction contracts will bind the parties, legally and financially!
Prudent construction industry management is encouraged to consult and retain experienced legal counsel for assistance and advice, including a careful review of all contract provisions, before signing on the dotted line.
---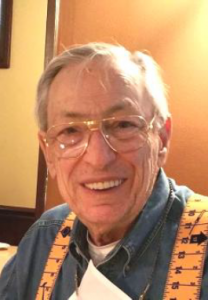 J. NORMAN STARK is an Attorney-at-Law, Architect Emeritus, (AIA, NCARB), admitted to practice law before the Bar of Ohio, the US District Courts, Ohio, the US Court of Appeals and the U.S. Supreme Court. He has over 40 years of experience in construction and consulting expertise in construction accidents and disputes. He has professional experience in Business and Personal legal claims, Real Estate, Public and Private Construction, Litigation, Arbitration, Mediation and Expert Witness services. His office is in Cleveland, Ohio.
His experience includes forensic expertise and investigation in construction contracts, construction law, products liability, construction claims, claims and loss damages, work injuries, construction defects, mechanics' liens, jobsite injuries, jobsite deaths, architecture, building codes, standards, water intrusion, mold, lead contamination, copyright and design defects. Mr. Stark is the author of the Construction Claims Investigation Worklist©