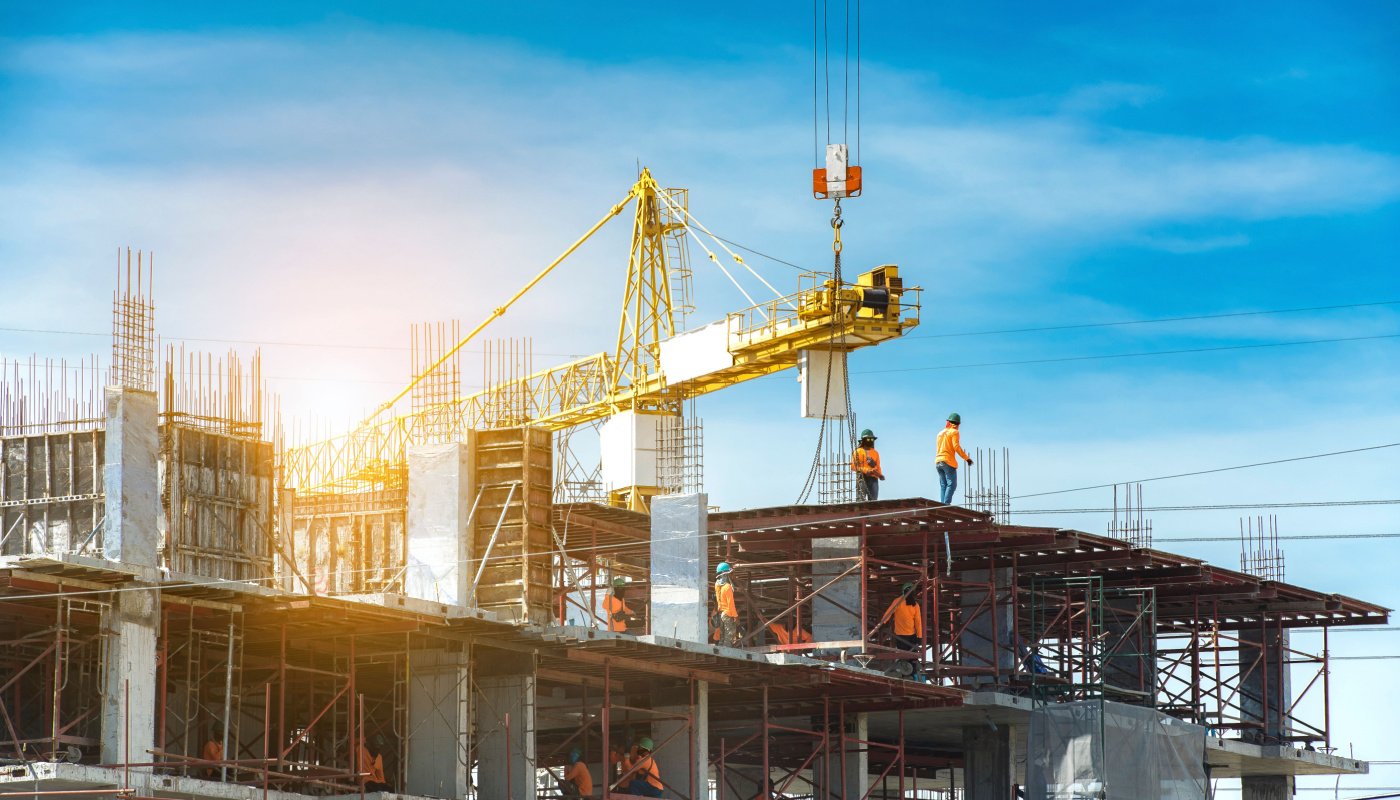 ConstructConnect's Project Stress Index Signals Confidence for Construction in 2023
Broad measures of the economy through mid-February continue to signal that consumer and business conditions overall are doing better than were expected just months ago when many were questioning just what kind of recession to expect in 2023. However, broad measures of economic performance can easily hide the strength or weakness of specific industries, including construction.
For this reason, ConstructConnect works tirelessly to build, maintain, and analyze a wide range of proprietary construction data. The latest addition to this repository is the Project Stress Index, or PSI, which tracks changes in the level of projects that are delayed, placed on hold, or abandoned. While all resources in the ConstructConnect library are construction focused, this one is unique in that it uses weekly construction activity data and can drill down to the state level.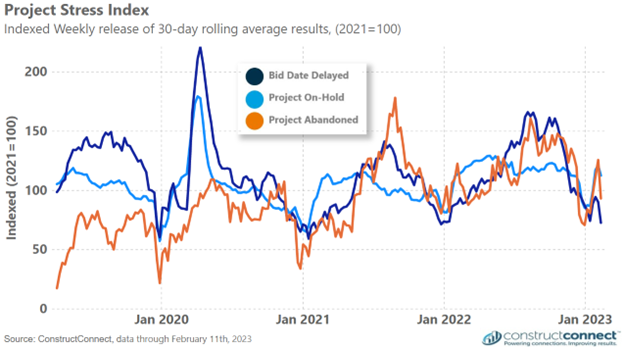 Through the first seven weeks of 2023, the levels of projects delayed, put on hold, or abandoned at the national level did not change significantly from a year ago. This comes despite higher borrowing costs and stiffer loan standards for commercial real estate developers over the last 12 months, according to data collected by Bank of America and the latter by the Senior Loan Officer Opinion Survey produced by the Federal Reserve.
When comparing recent readings to even more distant results, the latest project stress figures remain above the levels recorded in 2020 and 2021, potentially suggesting that the conditions for bringing projects from idea to full completion remain more difficult now than they were two and three years ago. However, to the degree that 2022 was a good year for the industry and early 2023 results thus far have been similar, things could be far worse than a repeat of 2022's performance.
An evaluation of regional levels of projects on hold indicates only modest trend differences. The start of the year saw the level of projects in the West move lower than at any time since early 2021. Conversely, project levels in the Northeast during the early weeks of 2023 are seasonally higher now than they have been during any of the past 3-years. Finally, projects on hold in the South and Midwest are approximately at the same levels from a year ago but remain modestly higher than the seasonal levels reported in 2021.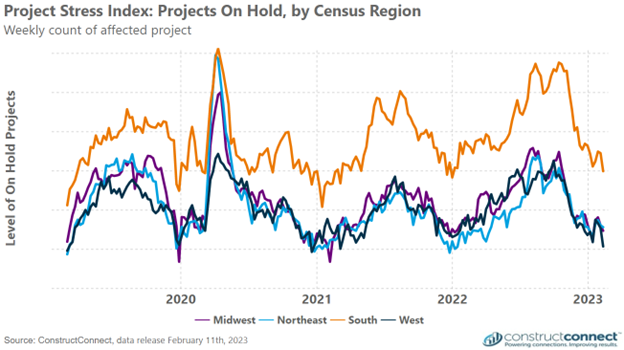 ConstructConnect's project stress data reveals an even wider variance in project stress conditions across states. For example, current data monitoring conditions in Texas, Florida, and California all point to atypically high levels of abandoned projects for this time of the year, while in Georgia, the level of abandoned projects is closely tracking with long-run trends. Simultaneously, the level of projects on hold is atypically low for Georgia and Texas but is seasonally high for California and Florida.
Such results manifest the unique movements and trends visible in the PSI's regional and state-level data and reinforce the time-tested wisdom that business leaders will typically make better decisions when they have access to the types of granular data that closely capture specific geographic and other specialized market dynamics that specifically affect a particular business' market space.
About Michael Guckes, Senior Economist
Michael Guckes is Senior Economist for ConstructConnect. He is an international speaker on the North American construction market. Michael has over a decade of economics-related experience in the construction and manufacturing industries.