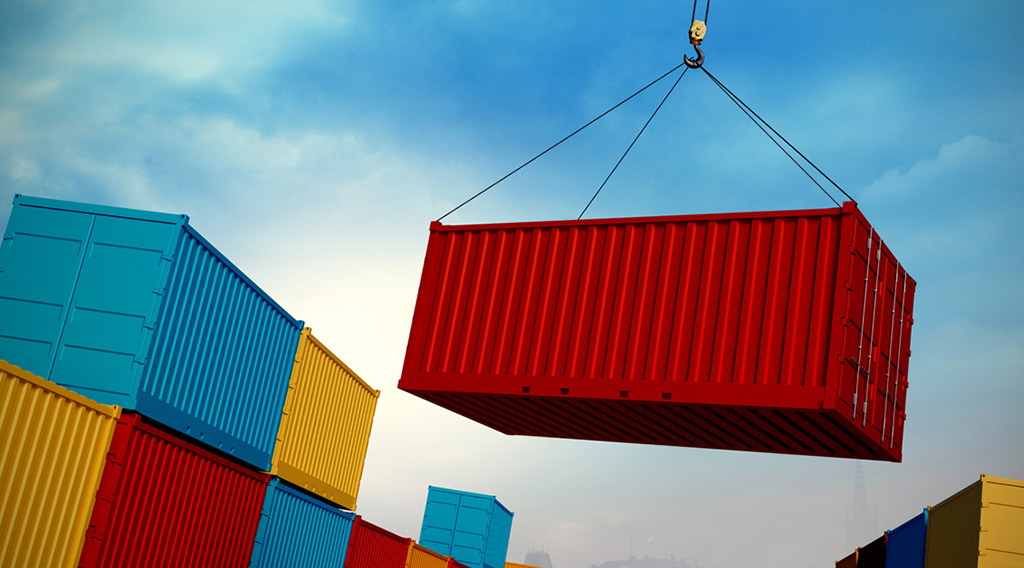 Foreign Import Prices Continue to Lower Contractors' Material Costs
U.S. import prices increased by 0.8% year-on-year for the period ending January 31, 2023. The latest reading is the lowest since 2020, when import prices temporarily contracted due to legislation that shut down the economy, causing a short-lived decline in demand. It marks a near plateau in import prices which, as recently as March 2022, were rising in excess of 13% on an annual basis.
Additional price deflation may be ahead in 2023 as China's year-on-year producer price index readings have reported negative readings between -1.3% and -0.7% in each of the last three months for which data are available. Historically, changes in China's producer price index have closely tracked with U.S. import prices, suggesting there is a strong chance that import prices could soon contract as well.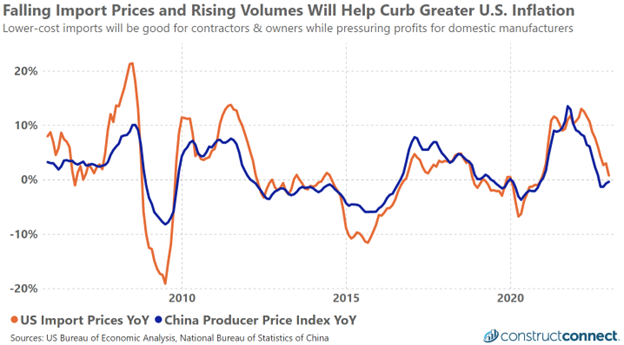 As the last of the world's large and developed nations conclude their COVID-19 restrictions, more people and businesses will be able to operate freely and at their full potential. One benefit will be the increased production of exported goods, including construction equipment and materials sent to the United States.
The Bureau of Economic Analysis data series monitoring the dollar value of U.S. imports of goods, including oil drilling, mining, and construction machinery, nearly doubled between the first quarter of 2021 and the third quarter of 2022, the latest quarter for which data are available. This marks the first time in history that this import category has experienced a $4 billion dollar increase in just a year and a half.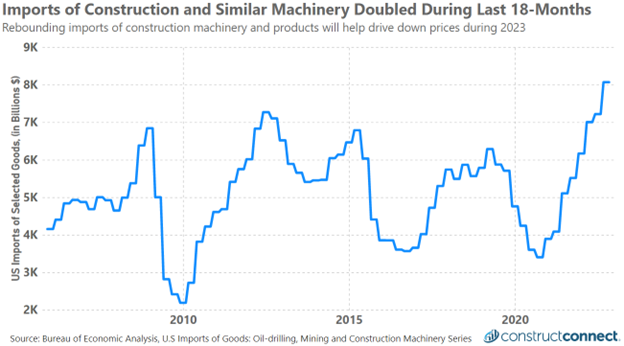 Looking to the future, the combination of falling costs and rising shipment levels should help to further stabilize, or even reduce, U.S. construction material and equipment prices to the benefit of general and trades contractors and end consumers. Unfortunately, stabilizing and even falling materials prices will not aid in North America's labor shortage which will continue to inflate construction costs.
Increased flows of imported goods will likely generate pricing pressures for domestic building product manufacturers, who will have to compete more vigorously. This issue will be particularly problematic for those domestic manufacturers who built new plants and infrastructure in the years since the start of COVID-19 in response to the last surge in demand for construction materials. This combination of new levels of domestic production and, more recently, the rising flow of imports could create volatile pricing conditions for such businesses.
About Michael Guckes, Senior Economist
Michael Guckes is Senior Economist for ConstructConnect. He is an international speaker on the North American construction market. Michael has over a decade of economics-related experience in the construction and manufacturing industries.