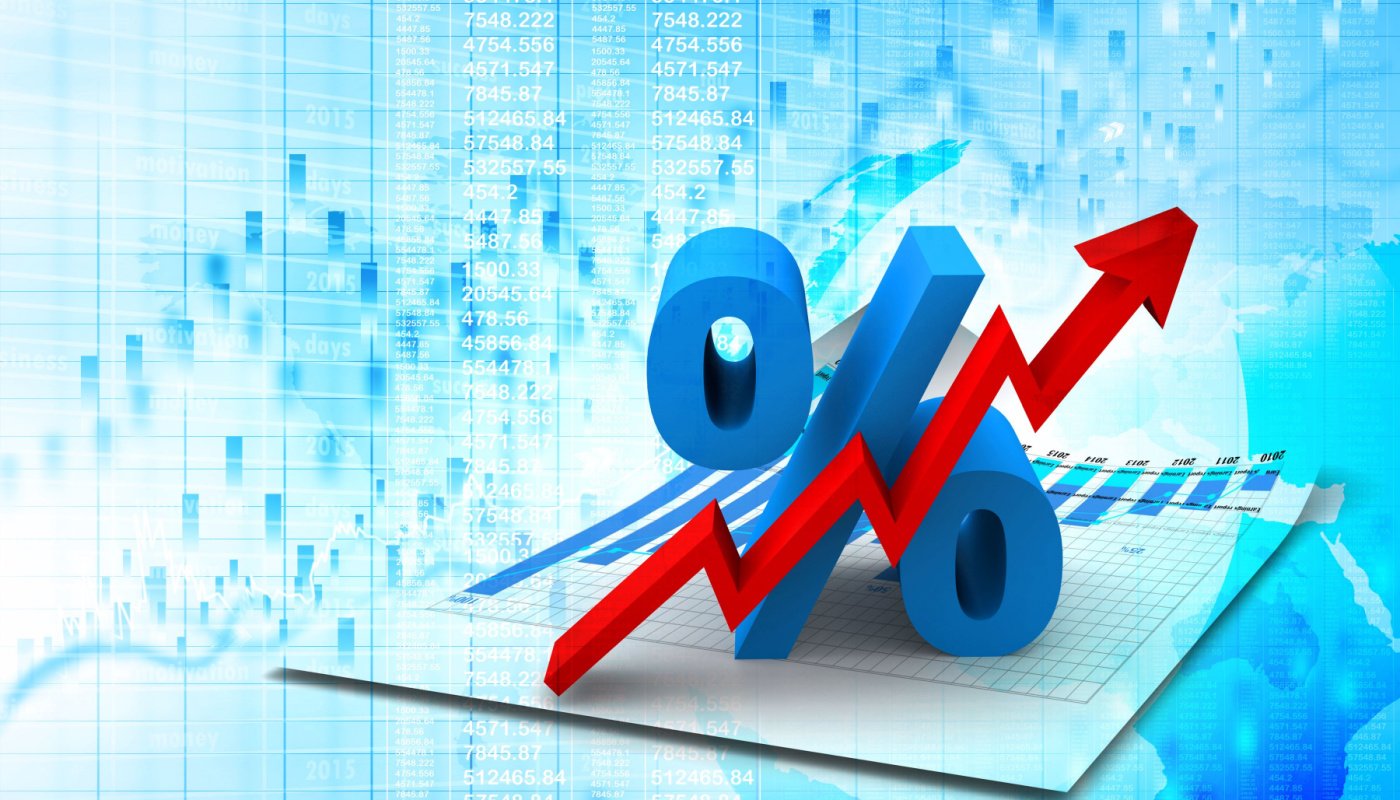 Wall Street Estimates See a Reduction and Then Plateau of Nonresidential Industry Earnings
A swell of fiscal results from publicly traded firms at the end of 2022 is just now being released to Wall Street and the public. In the coming weeks, these data will be used to update the future estimates of both revenues and earnings for the rest of 2023 and at least a portion of 2024.
While ConstructConnect anxiously awaits these year-end results and new forecasted guidance for the largest publicly traded nonresidential construction firms in North America, we want to take a moment to share Wall Street's expectations from a quarter ago to help provide a future frame of reference as pending new data becomes available.
The third quarter of 2022 was a blockbuster, according to the financial results of the 14 largest publicly traded firms operating in the nonresidential construction space. Revenues, along with earnings before interest, taxes, depreciation, and amortization, also known as EBITDA, both reached historic highs as firms rode a wave of strong construction spending thanks to COVID-19 stimulus and more recently a swell of megaprojects as previously reported by ConstructConnect.
Growth, as measured by the change in results from the same quarter one year ago, has averaged over 14% since mid-2020. This performance represents a historically rare combination of cyclically high growth for such a prolonged period.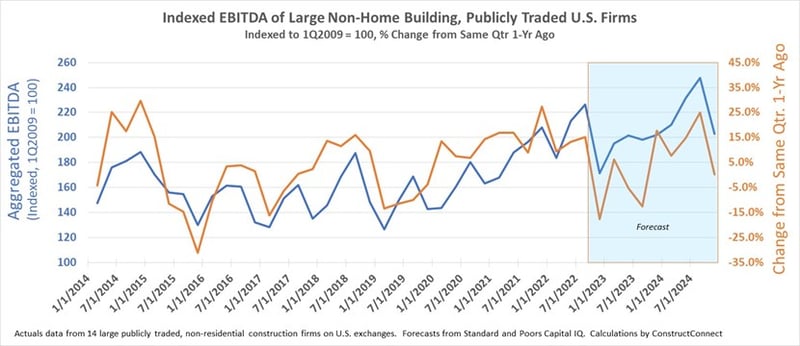 Unfortunately, such enduring prosperity is expected to abate soon—if it has not already—according to the cumulative EBITDA forecasts of the industry-specific firms used in ConstructConnect's study. EBITDA levels in the fourth quarter of 2022, when released, are expected to point to a substantial drop from year-ago levels and thereafter will only partially recover and stabilize. Measured as a percent change from year-ago levels, expectations are for a nearly 20% decline in EBITDA in the near term, followed by a volatile return to positive and sustained EBITDA growth in late 2023 or early 2024.
Assuming that Wall Street's existing outlook holds after the release of fourth-quarter actuals in the coming weeks, the industry's forward-thinking business leaders may want to take a conservative approach to their financials and operations while preparing to aggressively grow their market share in early 2024.
About Michael Guckes, Senior Economist
Michael Guckes is Senior Economist for ConstructConnect. He is an international speaker on the North American construction market. Michael has over a decade of economics-related experience in the construction and manufacturing industries.