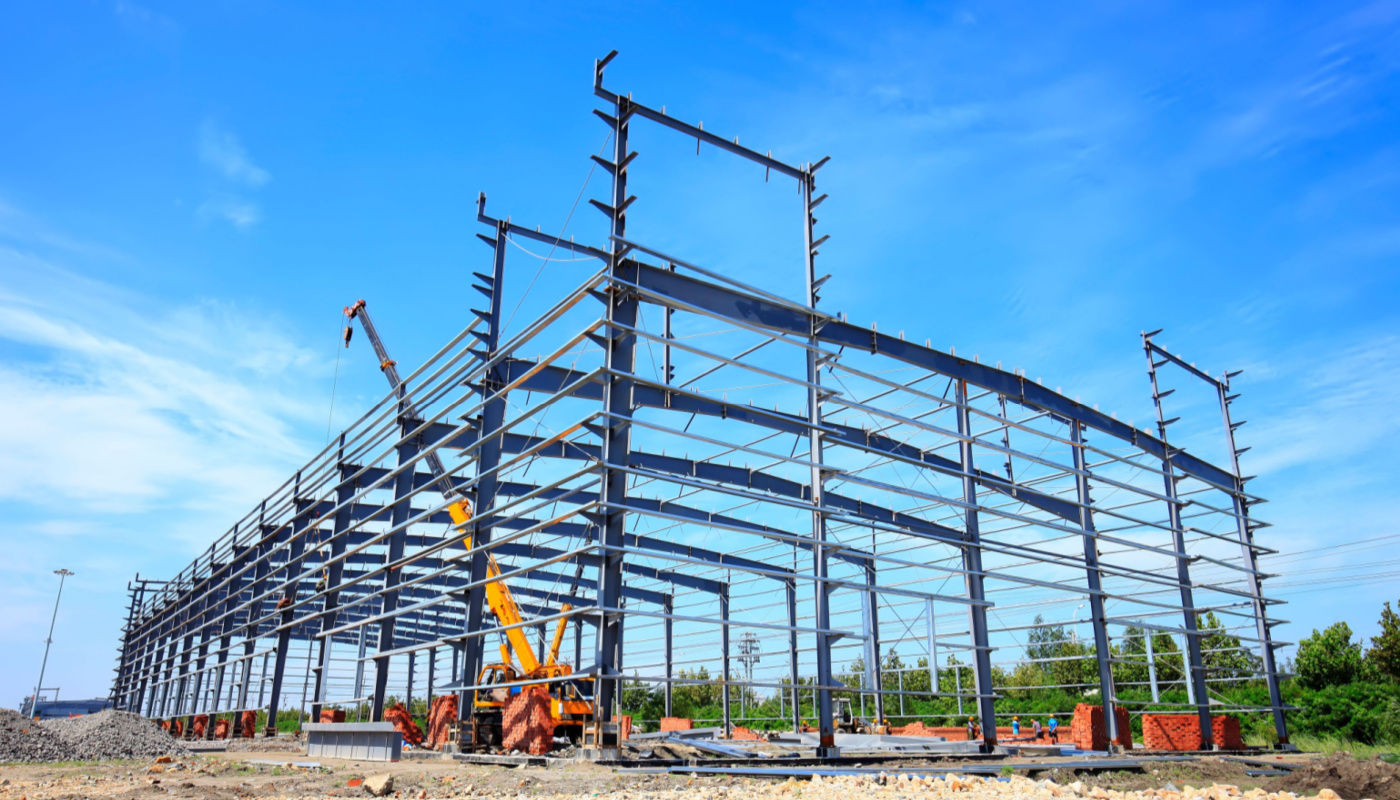 Warehouse Construction Experiencing Delays and Cancellations
Earlier this month Amazon canceled or delayed the construction of over a dozen new warehouse structures. This news comes not long after the company posted its first quarterly pre-tax income loss since 2014; however, this was in part a result of the company's acquisition of MGM Studios in early 2022. Excluding the acquisition, income from continuing operations was reported for Q1 2022 at $-3.84 billion.
Again, one must look back many years through history, to 2015 in fact, to find the last time that Amazon reported a continuing operations loss. Furthermore, comparing operating revenues in Q1 2022 against Q1 2021 saw only a 7.4% gain. This, when adjusted for inflation, means real operating revenues were hardly changed for a company that saw (nominal) operating revenues increase 320% in the five years ending March 2022.
Of the many reasons for the slowdown in Amazon's revenue gains, slowing consumer spending (measured as Personal Consumption Expenditure) must certainly be at the top of the list. Adjusted for inflation, PCE in May was up 2.1% from the same month one year ago. The rate of growth in personal expenditures has slowed rapidly since February 2022's reading of 6.5%.
The spending of excessive savings accrued during 2020 and 2021 has helped to dampen the decline in consumer spending which constitutes 70% of the U.S. economy. However, recent months of saving data suggest that this backstop is limited and could be depleted even before year-end.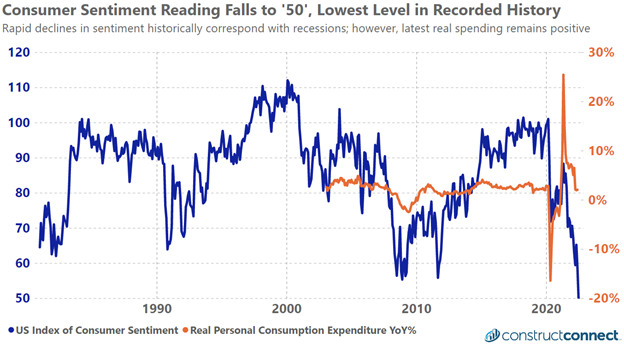 About Michael Guckes, Senior Economist
Michael Guckes is Senior Economist for ConstructConnect. He is an international speaker on the North American construction market. Michael has over a decade of economics-related experience in the construction and manufacturing industries.