4 Ways to Nurture the Contractor and Building Supplier Relationship
When it comes to the construction business, the only thing that defines success is the quality of relationships. Either it is the relationships with the customers or the suppliers, it is the key to business continuity that defines the growth model.
Moreover, the idea of securing economic growth or purchasing the products that complement business demands maximum engagement with the suppliers. This is why it is extremely important for the contractors to locate suppliers that align well with your business goals while fostering relationships that are productive and fruitful.
Fostering Trust
Let us consider the sudden outbreak of COVID-19 where suppliers helped contractors explore and adopt technology that contributes to efficiency. Especially, the advanced construction management software technology that helped to prevent any downtime and improving safety at the site.
In simple words, such dependency or services add value to the business goals while promoting trust. Since trust is a factor that helps your business to navigate well through uncertain times and grow your business during uptime, contractors must aim for practices that encourage trust.
Developing Mutual Understanding
Nurturing relationships with your vendors require honest and consistent efforts where you can exchange feedback, own mistakes, and have share goals that bring profits to both parties in the long term.
Also, you should always ask for input from your vendors or suppliers with the material requests in order to improve communication and avoid any mistakes. Make sure you understand that it is only the quality of communication that becomes the difference between average and great relationships with suppliers.
Encourage Values in Partnerships
It is very essential for construction contractors to create partnerships that are laid on strong ethics and values. This not only helps both the parties to deal more responsibly but also create relationships that can be of benefit during uncertain times.
For most suppliers, the contractors who do not have values in their business process are deteriorating. Most vendors prefer long term dealing with firms who are transparent and have confidence in their payment process.
Purchase Orders
Last but not least, the best contractor and supplier relationships have the best alignment of project sizes and timing. Contractors must ensure that they must share clear project objectives with the suppliers to have the maximum out of service. Also, construction firms should generate clear and timely purchase orders to avoid unwanted issues with material deliveries.
In addition, it is equally important for the suppliers to be honest with their service that includes their capabilities to align with supply chains. This will help to have more transparency with the delivery process and keeping both parties informed of any delays, damages, or shortage. It can help both parties to stay in harmony with each other while working on the material requirements and payments.
All in all, the finest and most successful contractor and supplier relationships demand efforts from both parties. It needs suppliers to be open with their stocks and services while contractors need to be clear with their order schedules and payment plans.
Good Luck!
---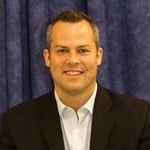 Shawn Sauve is Vice President – Sales at ProjectPro - Construction Accounting Software. Shawn has been helping organizations grow by aligning the right people processes and technology both within his own organization and for the clients from various industries like Construction, Financial Services and Information Technology. He is a strategic thinker and visionary who can see the big picture and focus on key issues to accomplished established goals.
---
See Related Posts
Manufacturing, Architecture