5 Mistakes To Avoid When Estimating a Construction Project
Construction is a tricky business. Especially, when it comes to the initial stages of the project lifecycle such as estimating and bidding process, contractors are often found struggling with inefficiencies. Though it is very natural with construction projects that involve a large number of tasks, it is significantly important to manage all the resources and funds wisely to ensure maximum profits and cash flow.
Thanks to the present day, construction management software technology allows contractors to have complete visibility of the project for intelligent estimation. But still, precise estimation needs contractors to have complete access to prerequisite requirements as it not only helps to meet productivity goals but has efficiency with the work.
Even if it looks like a challenging task to meet the estimation goals, most contractors make common mistakes with their estimation practices. and therefore, missing on precise estimation often leads contractors to cost overruns, delayed project deliveries, and payment overdue. Today, we will be discussing in detail the five common mistakes that contractors need to avoid when estimating a construction project in 2021 even when they have access to advanced construction accounting and project management technology.
Rapid Conclusions
Dealing with intense work pressure and limited time resources often makes the situation more complicated. The stress of meeting existing deadlines of the projects and reporting goals make contractors jump to rapid conclusions spending no time on estimation.
However, neglecting the research part of the project estimation could lead to drastic complications at the later stages. And to avoid such a situation, contractors must plan their decisions spending time to overcome mistakes and overcome any flaws in the plan that might cause budget issues.
Random Suppositions
Running a construction business needs systematic decisions. Especially, when irresponsible decisions could cause you massive depreciation on your profit margins, careful planning becomes much more important to have a clear forecast of the process.
This is why contractors who are aiming to strengthen the project pipeline in 2021 should go for intelligent construction management software technology that can help stick with construction best practices eliminating any guesswork with the estimates.
Need for Change
Though it is always considered a business-friendly practice to look back at past project data to plan for future projects, it may not necessarily work for all. Contractors should understand that one strategy could not be used for another project even when the activities or project goals look similar. Rather working on estimation goals should be done by working on the project requirements based on unique challenges and opportunities associated with the project.
Moreover, project managers can also work on existing business trends to estimate the discrete portions of the project. Such exposure can not only help to understand cost and labor requirements but can help work on other essentials like electrical, plumbing material, HVAC systems, etc.
Unreliable Estimates
With time, the entire concept of construction project management has been transformed. Therefore, it is crucial to understand and work on all the parameters associated with a construction project that might hamper the end performance and deliverables. Also, when it comes to profits, accurate forecasting allows you to have more elaborative communication with the clients giving you chance to drive revenue.
Also, contractors and project managers could collaborate to work on project quotes working on even more careful checks and verifications before submitting the final estimates to the project owners.
Estimation and Procurement
Last but not least, contractors should spend a good amount of time on the estimation and procurement process as it is the primary move towards the building stage. The inability to work on the procurement process and create accurate estimates could either make contractors lose the job or face extensive overruns.
However, quality procurement could equally benefit the project to avoid unnecessary loss with the project as it gives the chance to learn exact material and equipment requirements. Overall, it helps to control the delays that might happen at any stage of the development process while preventing any cost overruns.
Concluding It All
All in all, inaccurate estimates are a pure risk to the construction business especially when you are aiming for sustainability after the downtime caused by the pandemic. Even if you are having a dedicated process that helps you work on prioritizing activities and time management, inaccurate estimates could call for unwanted delays, extensive labor charges, and of course lost track of deliverables.
Therefore, to ensure precise estimation of material, labor, and costs, it is crucial that you must work on project requirements, learn the present costs of the material, calculate the total work hours, and of course, consider a decent amount of overhead to counter any change orders or environmental disruptions. Post that, you can simply collaborate and compile all your project data using your construction management software aiming for optimum growth and prosperity with the business.
---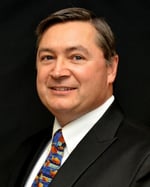 Ed Williams is the Senior Team Lead atProjectPro, an integrated construction accounting software. He holds a massive industry experience and is a Microsoft Dynamics expert who is focused on successful implementations. He is a visionary leader and always aim to deliver the best to the construction and project-oriented industries.
See Related Posts
Operating Insights