Legally Speaking: Commencement of Construction
Commencement of construction on most commercial construction projects is the date at which the time begins to run, based upon the project schedule. The project schedule provides for delivery of materials and performance of certain items of the work, including final punchlisting and occupancy, constituting the ultimate completion of the entire project work.
While most construction schedules are set to begin from the signing of the contract documents, the actual construction activities are neither the first nor the actual scheduled activities required of the contractor, based upon the contract, any more than a Notice to Proceed. A Notice to Proceed, delivered and in hand, does not legally determine anything other than that such notice has been given.
Intentions to proceed do not rise to the level of actual construction commencement, whereas Commencement of construction implies the physical nature of actual construction work and services.
Also, there is an important legal distinction between commencement and the many planning and preconstruction stages of construction, including surveying, setting property lines, security fences, setting batter boards and footprints for excavation, etc. Planning and surveying are not legally defined or held as actual construction!
Commencement of construction has been defined by the U.S. Department of Energy as:
"…the borrower has completed all preconstruction engineering and design, has received all necessary licenses, permits and local and national environmental clearances, has engaged all contractors and ordered all essential equipment and supplies as, in each case, can reasonably be considered necessary so that physical construction of the eligible project may begin (or, if previously interrupted or suspended, resume) and proceed to completion without foreseeable interruption of material duration, and physical construction (including, at a minimum, excavation for foundations or the installation or erection of improvements) at the primary site of the eligible project has begun (or resumed)."
Simply stated, a reasonable definition is: Commencement of construction begins from the point of having an official building permit in hand, and beginning actual demolition or excavation for the project, and continuing on a daily or regular basis until completion.
---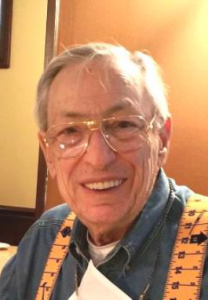 J. NORMAN STARK is an Attorney-at-Law, Architect Emeritus, (AIA, NCARB), admitted to practice law before the Bar of Ohio, the US District Courts, Ohio, the US Court of Appeals and the U.S. Supreme Court. He has over 40 years of experience in construction and consulting expertise in construction accidents and disputes. He has professional experience in Business and Personal legal claims, Real Estate, Public and Private Construction, Litigation, Arbitration, Mediation and Expert Witness services. His office is in Cleveland, Ohio.
His experience includes forensic expertise and investigation in construction contracts, construction law, products liability, construction claims, claims and loss damages, work injuries, construction defects, mechanics' liens, jobsite injuries, jobsite deaths, architecture, building codes, standards, water intrusion, mold, lead contamination, copyright and design defects. Mr. Stark is the author of the Construction Claims Investigation Worklist©
---
Need more project leads? ConstructConnect finds you the best construction projects to bid on and win more work.
See Related Posts
Construction Fun