Legally Speaking: Construction Contract Disputes
Our new monthly series on construction law is authored by J. Norman Stark, an Attorney-at-Law and Architect Emeritus, (AIA, NCARB) with over 40 years of experience in construction and consulting expertise in construction accidents and disputes.
Construction contract disputes frequently arise from the specific terms of the written (or unwritten) contract. Litigation requires credible presentation of the terms and claims at issue, together with entitlement and damages. For these important reasons, claims avoidance should begin with careful scrutiny of the entire contract, even before signing. The assistance of an experienced construction attorney can be important to carefully check and evaluate the entire contract, including the "fine print," and all referenced materials and documents, for consistency.
Because each construction project may also include multiple subcontracts, the basic elements of each contract should be concise, consistent and carefully related to each other.
Consider certain basic provisions, for example:
Project Description
Project Requirements
Project Management
Construction Documents
Site, Soil, Subsurface Conditions
Delay, Acceleration
Time, Completion
Payment(s)
Claims, Dispute Resolution
Dispute Resolution Provisions. Each of these provisions should be coordinated to assure that all parties involved may be represented and participate in each proceeding, to avoid inconsistent results where several different claims and issues may be addressed in separate cases, mediation, arbitration or court hearings.
Payment Timing and Limitations. The requirement of project lenders and owners regarding payments should be properly structured into all project contracts, to assure consistent payment provisions for each tier concerned.
Form Contracts with Insurance and Indemnity Requirements. Many lenders, owners and contractors may be accustomed to using outdated forms, containing unenforceable requirements. Some may even contain terms which require coverage no longer available or applicable. Such terms may require a party to obtain insurance coverage in a form no longer offered or offered only at cost-prohibitive premiums. Prohibitive provisions are not in the best interests of the project or of any party.
After the bidder has fully reviewed its bid and the contract, have an experienced construction attorney review the contracts. In avoiding potential disputes, there is no substitute for each party carefully and critically reading and understanding the bid, the construction documents and having examined the project site, before signing the contract.
It is undisputed that no attorney, no matter how skilled or experienced, can be as familiar with any project as the contractor. However, beyond obvious errors, duplication and inaccurate information, a critical review by an experienced construction attorney may disclose additional legal risks, improperly allocated risks, ambiguities or even other issues that the bidder, who is not an attorney, may neither detect nor recognize.
Few contract agreements are perfect. Vigilant contract review is one of the most crucial steps in the process of construction legal risk management and avoidance.
---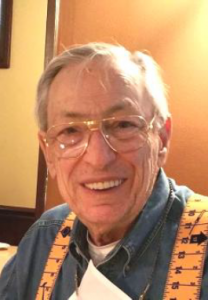 J. NORMAN STARK is an Attorney-at-Law, Architect Emeritus, (AIA, NCARB), admitted to practice law before the Bar of Ohio, the US District Courts, Ohio, the US Court of Appeals and the U.S. Supreme Court. He has over 40 years of experience in construction and consulting expertise in construction accidents and disputes. He has professional experience in Business and Personal legal claims, Real Estate, Public and Private Construction, Litigation, Arbitration, Mediation and Expert Witness services. His office is in Cleveland, Ohio.
His experience includes forensic expertise and investigation in construction contracts, construction law, products liability, construction claims, claims and loss damages, work injuries, construction defects, mechanics' liens, jobsite injuries, jobsite deaths, architecture, building codes, standards, water intrusion, mold, lead contamination, copyright and design defects. Mr. Stark is the author of the Construction Claims Investigation Worklist©