How Purchase Orders Can Help Improve Financial Control in Construction
When it comes to construction, it is extremely important to have control over finances. Though it is one of those industries that have shown significant growth during the last two decades, construction firms are expected to face maximum loss on profit margin due to improper project control.
This mismanagement can make contractors jeopardize revenue and cash flow declining the scope of opportunities. However, the introduction of construction accounting and project management software solutions have made it easier for contractors to manage subcontracts and related purchase orders. Not only this, these construction specific technology solutions can help streamline project progress with improved decision making.
However, another good way that expert contractors practice to keep their finances in control is the use of purchase orders. Though it is a conventional concept, it can help manage resources and material very well.
Purchase orders are designed to specify and track all the material purchases without losing sight of the costs committed by the vendors. Also, purchase orders can help with:
Flexibility with material orders to avoid delays due to stock unavailability
Ensure the delivery of ordered goods
Resist overpayments or double-payment of invoices
Retain Subcontracts.
Even though purchase orders offer so many unique benefits to the projects, most contractors avoid the practice due to its laborious nature. For this reason, the contractors or construction firms who understand the benefit of working with purchase orders prefer to use construction accounting and project management software that can offer such capabilities. Consequently, with the ability to track and manage material and regulate subcontract expenses, the use of advanced accounting tools that can support purchase orders is becoming more popular.
Why Contractors Use Purchase Orders
When it comes to purchase orders, it allows the project managers to track the entire costs of a project. Purchase orders are sales conditions as they specify the details related to the delivery, payment terms, etc. Besides this, there are numerous good reasons why purchase orders have started to become a compulsion over time:
Purchase orders help to track the billings, transactions, and other monetary aspects of the subcontract.
It allows a user to see existing costs as well as forthcoming expenses that need to be billed as per the committed costs throughout the project lifecycle.
Purchase orders let you track the quantity aspect of the purchase agreement
Purchase orders let you ensure material supply before the beginning of project activity to ensure stock availability in inventory the whole time.
Tracking Committed Costs with Purchase Orders
Purchase orders are meant to track billings for the material purchased by the contractor as per the committed prices. Also, it is an essential part of subcontract management that enables control over billings and retainage with subcontractors.
However, a construction accounting software which does not support purchase orders increases the chances of loss. It increases the risk of considering a job as a profitable move while bringing control to overpayments or loss of entire cash flow.
When it comes to modern-day accounting tools and technology, it allows contractors to take command over project-related purchases. They are designed to ensure that all the billings and payments are cross verified as it links the orders, billings, and invoices.
Besides this, the initial process of creating purchase orders becomes easy with a construction accounting software as they allow custom purchase order templates, default entry options, and ease to search or sort data by job, payment status, or vendor.
Also, the use of advanced construction accounting and project management software not only improves the effectiveness of the purchase orders but also adds to job cost reporting. The contemporary accounting solution even allows users to experience integrated purchase order and subcontract management.
Further, it can help project managers to create job cost reports that have detailed entries related to change orders, invoices, paid to date status, and outstanding committed costs. The users can simply assign the job codes to each activity of the project to keep track of labor payments and prevent any overpayments.
Managing Material and Supply Quantities
The inability of the contractors and project owners to keep a record of material and supply, it may lead to increased expenses and even a shortage of cash. Purchase orders could help keep the material supply in control as it brings the insights to existing inventory and future purchases.
The best part of using a construction accounting software to manage purchase orders is the big save on time and assumptions related to order and supplies. The advanced accounting solutions allow purchase orders to connect with the packing list giving the contractor a complete walk-around of the inventory for the available units of every item mentioned in the list. Also, the system allows the users to identify any items or their prices which is exceeding the required quantity or committed cost.
The Crux
When it comes to construction project management, contractors always keep their goals to business productivity and revenue. However, dealing with multiple projects and numerous activities at the same time creates the chances of error with the supplies and payment control.
Since managing purchase orders and budget control could turn out to be the most time-consuming tasks with construction projects. For this reason, using a construction accounting and project management software can help streamline the workflow with essential control on costs and material.
All in all, implementing purchase orders and integrating it with the existing accounting technology could help translate the revenue goals. When purchase orders keep a check on committed costs and supplies, the accounting system can help verify the purchase with invoices for optimized cash flow.
Good Luck!
---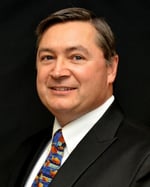 Ed Williams, with years of experience, is a Microsoft Dynamics enthusiast focused on successful implementations of Dynamics NAV and D365 along with ProjectPro, delivering the best to the Construction and Project-Oriented industries.
See Related Posts
Operating Insights