Understanding OSHA's COVID-19 National Emphasis Program For Construction Industry
OSHA, as associated with the safety and health of the employees, introduced National Emphasis Program (NEP) considering the effect of COVID-19. Since the spread of pandemics has shown some significant downtime for the construction industry like other businesses, the NEP program is likely to have some impact on the construction process.
Brought into effect on March 12, 2021, the National Emphasis Program is likely to stay in effect for the next 12 months until any actions for the renewal are announced. The program is more of a commitment from OSHA to encourage virus inspections as the program is likely to exercise the General Duty Clause of the Occupation Health and Safety Act on the employers.
The program is drawn on the lines of President Biden's Executive Order released on January 21 directing OSHA on NEP while extending the requirements to establish and implement Emergency Temporary Standard against the country's plan to fight back COVID-19. Though there we no emergency standards defined by OSHA, the state OSHA authorities are provided with a 60-day deadline to report adoption of NEP or sticking to some existing standards or policies defined to get over workplace exposure to COVID-19.
But How It Is Going To Affect The Construction Industry?
OSHA's NEP has two "Master Lists" listed in Appendix "A" and Appendix "B" which are meant to conduct programmed inspections on those industries that are subjected to have a higher risk of transmission.
Apart from this, Appendix B also mentions Secondary Target Industries that need to include in the programmed inspections. This list also accounts for "Construction of Buildings" (NAICS 236XXX), Heavy & Civil Construction (NAICS 237XXX), and "Specialty Trade Contractors" (NAICS 238XXX).
Thus, construction companies that fall under the mentioned category could be randomly picked for the NEP's programmed inspections. Moreover, construction employers require to be prepared for the expansion or attempted expansion, under the non-programmed inspection that might also occur under NEP only. Most importantly, these OSHA inspections could occur at any time in case a report or injury occurs at the site or a complaint is raised against the employer.
OSHA may likely call for inspections at multi-employer sites or various contractors under the NEP's unprogrammed inspection, in case any report of illness or injury is raised against a single construction contractor.
But What Would These Inspections Be Like?
Opening Conference
OSHA's NEP inspections are likely, to begin with, the Opening Conference which will be meant to assure the safety of OSHA's Compliance Safety & Healthy Officers. These conferences would be conducted in large conference rooms which will be sanitized properly or the same would be conducted in the outdoor setting to ensure social distancing norms could be followed during the conferences.
During these conferences, the Compliance Officers would have interactions with employer representatives who need to maintain the social distance while keeping their face covered. The conference would also need employers to keep their infection control director or safety director forward to speak on the COVID-19 protection practices implemented at the site.
Document Check
After all the verbal communication, the next thing OSHA's officials are likely to work is the documentation. This would be done on purpose to check on mitigation plans that are made to control COVID-19 exposure. Some common documents that can be reviewed include:
The hazard assessment and PPE policies
Documents to justify the purchase of PPE
Any administrative policies meant to implement and encourage social distancing
Employer's respiratory protection program
Medical records/logs related to exposure
Employee training records on exposure protection policies & PPE
Site Walkaround
After verifying all the verbal and documented information, the officials would head for inspection of the site to check any traces of COVID-19 exposure. However, these areas of the site would be determined based on the common to use places where social distancing has not adhered or where employees need to work in confined places increasing the chances of transmission from one worker to others.
What Employers Can Do To Prepare For The NEP's Checks?
Either it is programmed or unprogrammed inspections, construction employers need to align well with written COVID-19 policy justifying the control measures and practices implemented at the workplace. Also, passing these checks would need construction employers to train the employees on policies and procedures related to facial coverings, social distancing norms, and the use of PPE.
Besides this, the COVID-19 procedures and policies used by the construction employers should include consistent sanitizing of the workplace with special attention given to high touch areas like doorknobs, restrooms, steering wheels, etc. Also, employers need to ensure that the workers should be trained to deal with any chemical hazards that might happen at the job site while the same needs to be maintained in safety data sheets to meet the OSHA's Standards for Hazard Communication.
Last but not least, the employers need to encourage social distancing at the site through staggering shift timings that can help reduce any contact. Also, the break rooms, conference rooms, offices, and restrooms should be used in a limited capacity to ensure no transmission could occur from worker to worker. This might even need planning of walking routes that can keep the flow of traffic in one direction to avoid head-on contact.
Heat Stress Implications Of COVID-19 Programs
Though the impression of COVID-19 has reduced, it is still quite prevalent in some parts of the world and so in the United States. This is why construction employers and employees would need to deal with another summer of facial coverings to avoid the spread. However, there are studies that have shown wearing masks at the construction workplace could cause heat stress.
This is why employers would need to prepare for additional breaks at the construction workplace or the work schedule could be planned for early morning limiting the heat stress and humidity. Also, employers should keep a stock of extra masks or PPE allowing workers and other employees to exchange sweat-soaked equipment with dry equipment for better breathing.
Though construction employers are presently confused about the OSHA's NEP Inspections when the country is heading for vaccinating more and more people, the Biden Government has clearly signaled the protection of workers to be the top priority for upcoming months.
Therefore, it is crucial that employers must understand, implement, and stick with the COVID-19 policies and protocols to keep their workers protected and keeping their business protected against OSHA's General Duty Clause and NEP Inspections.
---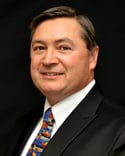 Ed Williams is the Senior Team Lead at ProjectPro, an integrated construction accounting software. He holds massive industry experience and is a Microsoft Dynamics expert who is focused on successful implementations. He is a visionary leader and always aims to deliver the best to the construction and project-oriented industries.
See Related Posts
Construction Safety