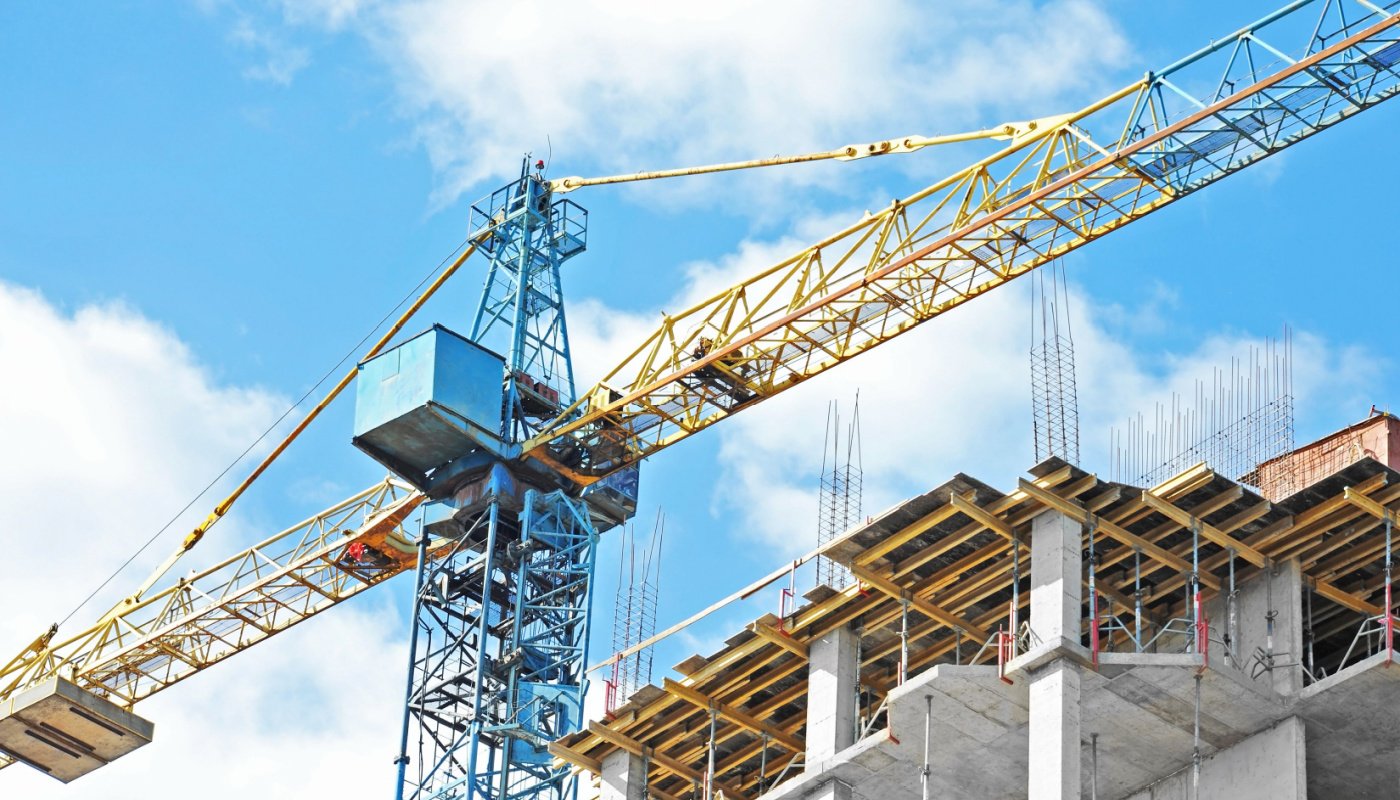 ConstructConnect's Project Stress Index - September 11
Data for the week ending September 9th reported mixed results with delayed projects both rising in the latest week as well as being revised higher in the prior week. Additionally, the level of on hold projects moved lower for a second week while abandoned projects were unchanged. Since mid-year, weekly results have pointed to an upward rise in the number of private projects reporting some form of project stress relative to public projects. This divergence in project behavior reinforces our past recommendation that contractors diversify their revenues streams by sector, vertical and geography if possible in order to minimize their company's dependence on any single segment within the greater construction industry.
Projects with Delayed Bid Dates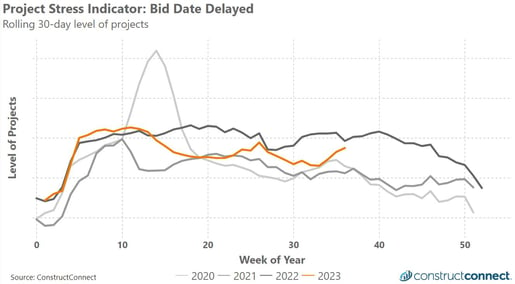 Last week's results were revised upward in addition to this week reporting further rising delayed results. This combination of events pushed the total delayed projects back towards the elevated levels of 2022.
Projects On Hold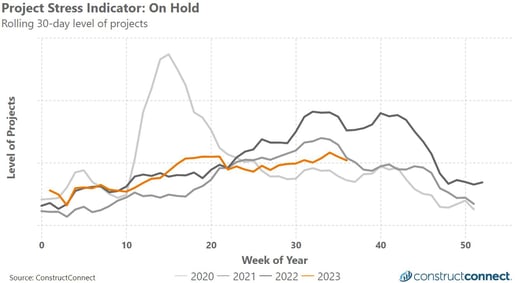 On hold project levels have remained stable in recent weeks and below 2021 levels. Thus far, results have not expressed the kind of third quarter rise seen in previous years. The level of private projects on hold have remained stable in Q3 while public projects have increased 5%.
Projects Abandoned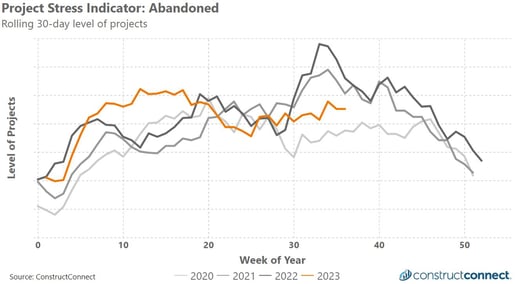 Total abandoned projects levels in the latest data measurement were unchanged. Since the end of June the change in public and private projects abandoned has diverged with a 12% decline and a 21% increase respectively.
About the Project Stress Index
The Project Stress Index (PSI) monitors the level of U.S. construction projects, excluding single family residential, that have experienced a bid date delay, have been placed on hold, or have been abandoned over the last 30 days. Each component has been indexed against the average of their weekly values recorded during 2021. The independent tracking of each status type gives unique insights into the timing, direction, and amplitude of market changes.

Additional information about the PSI, including detailed data about the individual readings for delayed, on hold, and abandoned projects can be found here.
About Michael Guckes, Senior Economist
Michael Guckes is Senior Economist for ConstructConnect. He is an international speaker on the North American construction market. Michael has over a decade of economics-related experience in the construction and manufacturing industries.