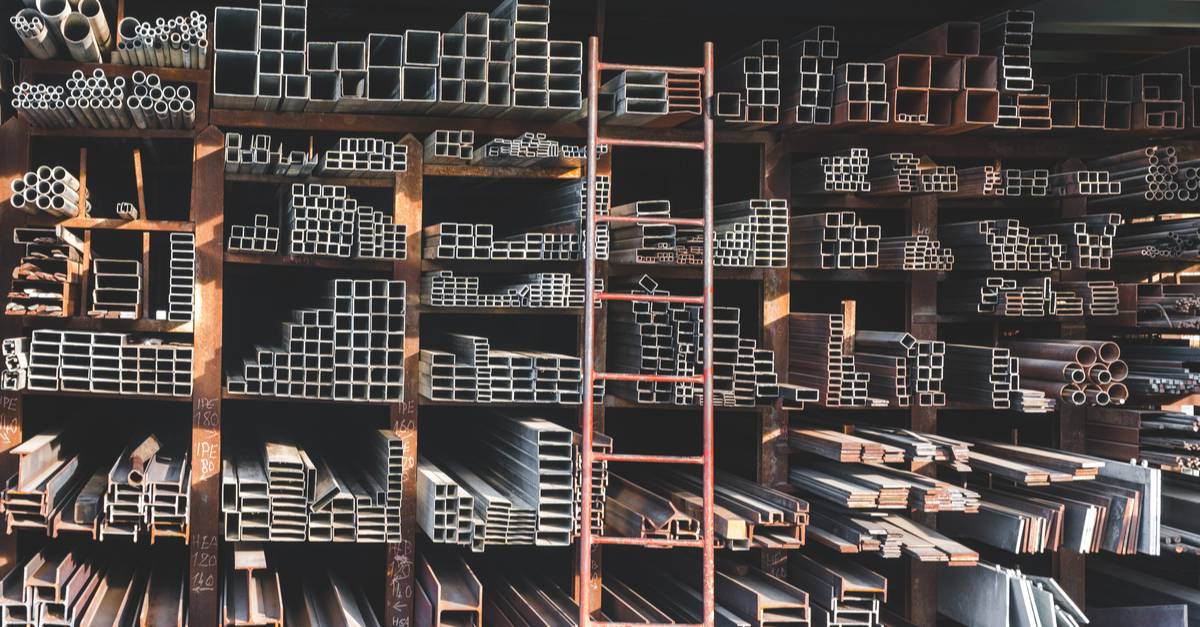 Construction Industry Still Facing Supply Chain & Manufacturing Issues
The latest data on construction materials and supplies suggest no stop to the supply chain and manufacturing challenges facing the construction industry. Unfilled orders, new orders, and total inventories all reached historic highs in current dollar prices in the latest data reported for April 2022.
Historically, the dollar value of unfilled orders has hovered between 70% to 80% of the value of existing inventories. However, that relationship inverted beginning in April of 2021 as on-hand inventories dwindled and slowing supply chains meant new orders took longer to fulfill.
Growing demand for construction goods and services and lengthening lead times convinced many construction firms during the last two years to pad their orders with suppliers to maintain sufficient inventories. However, an examination of monthly inventory and unfilled orders data in both inflation-adjusted and current dollar terms indicates that the industry began reducing its true order levels at the start of 2022 even though current dollar levels continue to increase.
The latest inventory reading at $84 billion in today's dollars is 12% above the pre-COVID-19 high; however, discounting this latest dollar figure by the Producer Price Index for construction materials released by the Bureau of Labor Statistics reduces the current inventory reading to just over $60 billion in 2019 dollars and well below pre-COVID-19 levels.
Put another way, today's physical inventory is 20% below pre-pandemic levels and yet the current price for that reduced level of inventory is 12% higher. Of importance to note, half of that 20% decline occurred between December 2021 and April 2022.
Furthermore, the pandemic's prolonged and severe drawdown on inventories coupled with quickly rising prices has pushed the value of new and unfilled orders to dizzying heights.
In nominal terms (before adjusting for inflation) unfilled orders in the latest month hit a record $88.8 billion, a 43% increase over mid-2019 levels. However, when converted to 2019 dollars (or thought of as physical units), unfilled material orders are only 1.3% above those recorded in 2019.
In short, the data imply that construction firms are paying record-breaking sums for generally unexceptional levels of physical inventory. More importantly, the inflation-adjusted quantities of inventories, new orders, and unfilled orders at present point to an industry that has already significantly changed its inventory and order behavior since the start of the year; the change just happens to be cloaked by the rapid rise in inflation.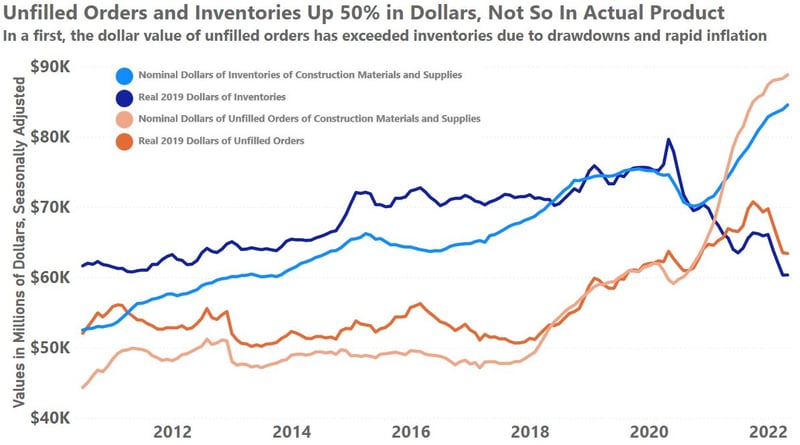 About Michael Guckes, Senior Economist
Michael Guckes is Senior Economist for ConstructConnect. He is an international speaker on the North American construction market. Michael has over a decade of economics-related experience in the construction and manufacturing industries.