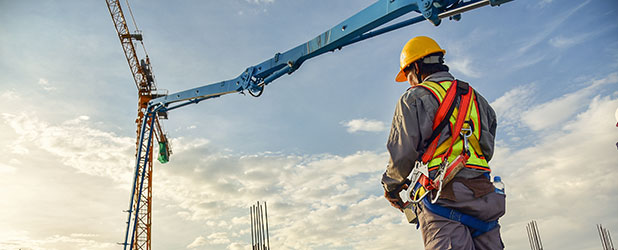 Not Much Wrong with November's U.S. Labor Market Report
Once again, there was little wrong with the U.S. labor market picture in the just-released monthly update from the Bureau of Labor Statistics. November's jobs creation figure was +263,000, not far off what it's been in each of the three preceding months.
From August through November, the monthly increase in the U.S. total jobs count has ranged between +250,000 and +300,000, a tight and quite healthy band.
The dreaded recession, at least at the tail end of 2022, is still at bay as far as the overall labor market is concerned, although there are certainly well-publicized instances (e.g., Twitter) of new management taking action that has led to significant layoffs.
At the same time, though, labor shortages are leading to more militancy in some contract negotiations, with the railroads being a prime example. Another case of a severe bottleneck in goods deliveries may be averted by government legislation, but that won't be the end of the story.
Both the seasonally adjusted and not seasonally adjusted unemployment rates stayed the same in November as in October, 3.7% and 3.4%. Those levels remain remarkably low, especially given that the Federal Reserve is adamant about raising interest rates to slow the economy and bring inflation under control.
The construction sector's payroll increase in November was +20,000, with a bias more towards nonresidential and engineering work than residential. The NSA unemployment rate in construction in November was 3.9%, down from 4.1% in October and almost a full percentage point below November 2021's 4.7%.
Construction workers had reason to be pleased about their earnings gains. Hourly, their pay advance was +5.8% year over year compared with the all jobs figure of +5.1%. Weekly, it was +4.1% y/y for construction workers versus +3.9% for all jobs.
Those percentage changes include supervisory personnel. Leaving out bosses, construction workers still beat the wide spectrum of workers hourly, +6.1% versus +5.8%, but they were a step behind weekly, +4.5% to +4.9%.
Manufacturing employment in November rose by +14,000 jobs, with hourly and weekly wage increases of +3.6% and +3.3% including bosses, and +5.5% and +4.2% excluding bosses.
Two sectors really stood out for staffing increases in the latest month. Health care and social assistance added +68,000 jobs, with hospitals alone at +11,000. And the leisure and hospitality industry added +88,000 jobs, with bars and restaurants at +62,000.
The only truly distressing number appearing in November's labor market report was the -20,000 jobs cutback in the retail sector. But that didn't seem to deter shoppers on Black Friday after Thanksgiving. They set a record for sales volume, although that was in the online segment of consumer purchases.
An early indication of when the total employment number may be in jeopardy will come in the weekly initial jobless claims data set. There have been times lately when initial jobless claims have appeared to be drifting upwards. But for the latest week ending November 26th (Graph 3), there was an easing back once again.
The number of people receiving unemployment insurance on a regular basis, however, does appear to be gradually creeping higher.
Graph 1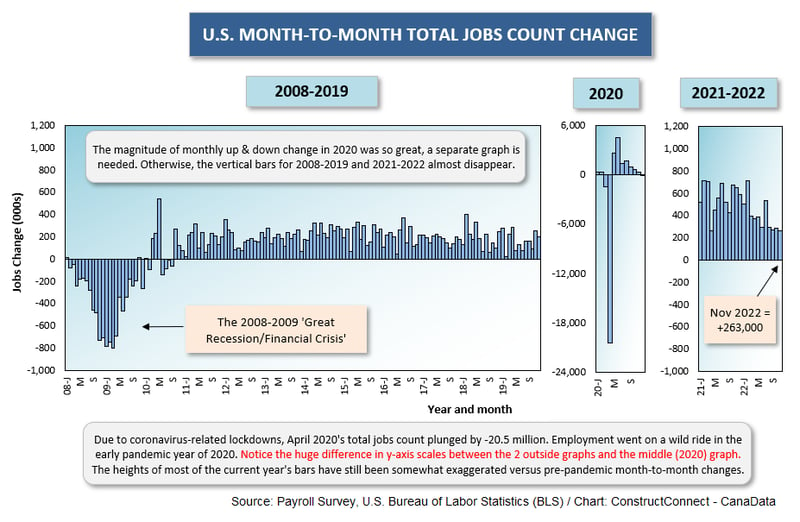 Graph 2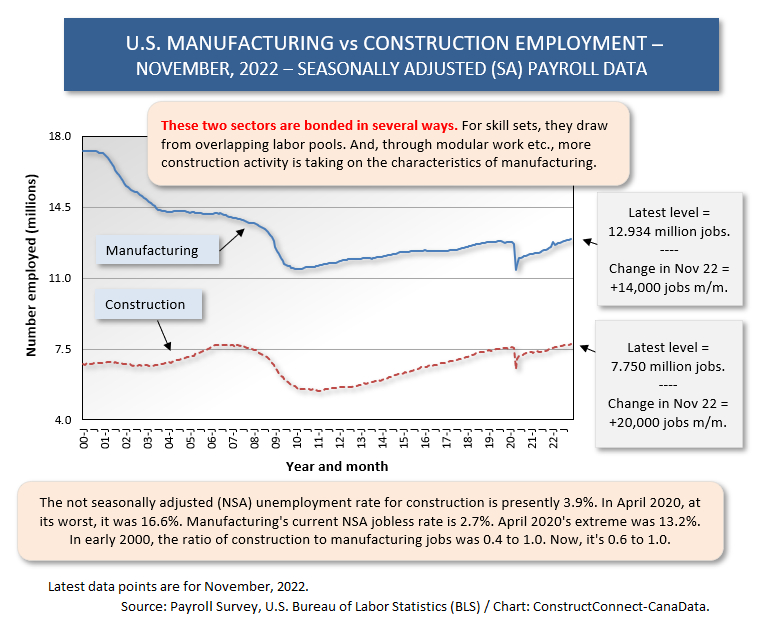 Graph 3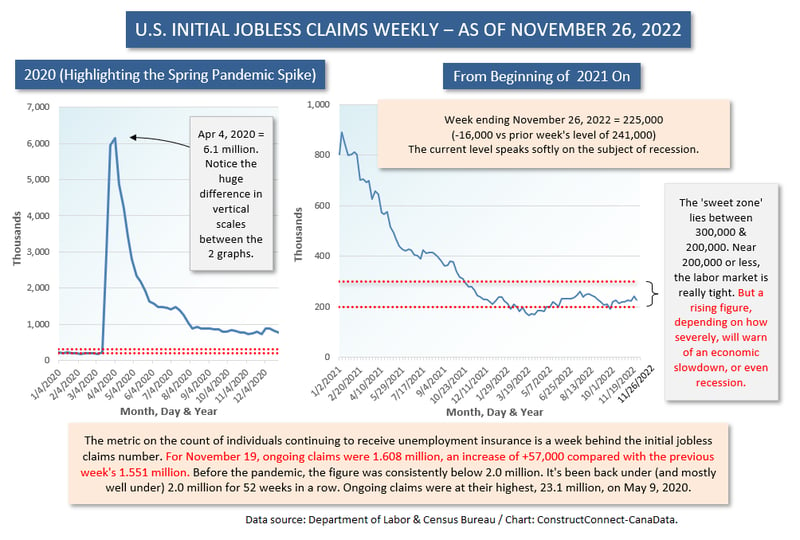 About Alex Carrick, Chief Economist
Alex Carrick is Chief Economist for ConstructConnect. He has delivered presentations throughout North America on the U.S., Canadian and world construction outlooks. Mr. Carrick has been with the company since 1985.