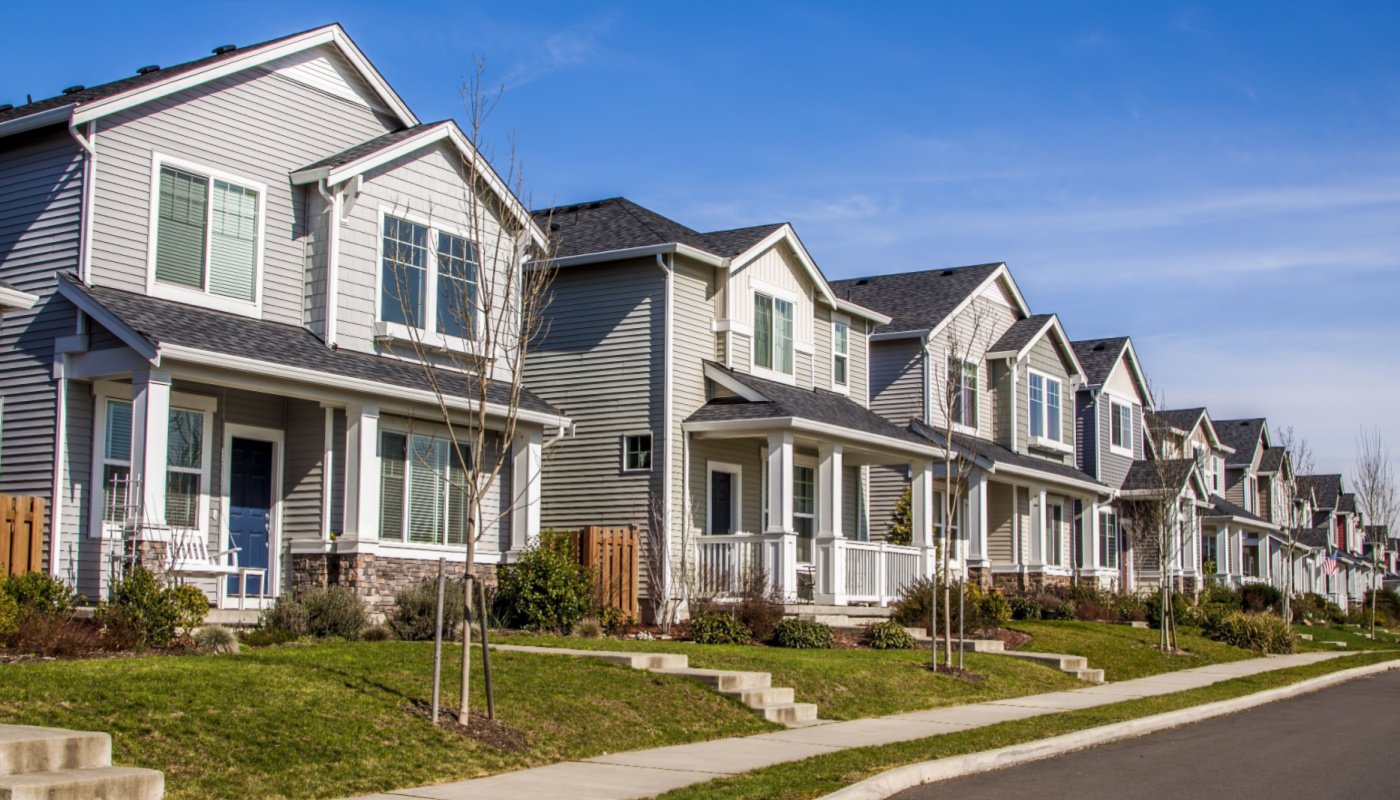 Rising Mortgage Rates and Payments Could See Home Prices Fall 20%
On May 10, 2023, the Bureau of Labor Statistics released its latest Consumer Price Index data. The release's broadest measure of prices, the All Items reading, marked its 10th consecutive month in which year-on-year inflation slowed.
The latest reading, which reported on April 2023 data, indicated inflation at 4.9%, well below the series' most recent high of 9.1% recorded in June 2022. However, removing the energy and food components of the All Items reading provides what is known as the Core CPI reading and shows that inflation has remained stubbornly at 5.5% to 5.6% since the beginning of the year.
Year-on-year shelter costs remain one of the biggest inflators of the CPI, rising 8.1% over the last 12 months. The present supply and demand dynamics affecting the cost of shelter are more complex than ever. 30-year mortgage rates are the highest they have been in 14 years, while the average sale price of a new home is up 12% YOY and down only slightly from its all-time peak reading of $569,000 from December 2022. Existing single-family home prices are down 1% over the last 12 months as prices here also decline from their all-time high reached in June 2022.
This combination of high mortgage rates and elevated prices is keeping many from moving and restricting the housing stock on the market. For reference, there were 30-40% fewer homes under contract in March 2023 than at any time between May 2020 and January 2022. If the supply of homes were not so tightly restricted, one could expect current home prices to be considerably lower.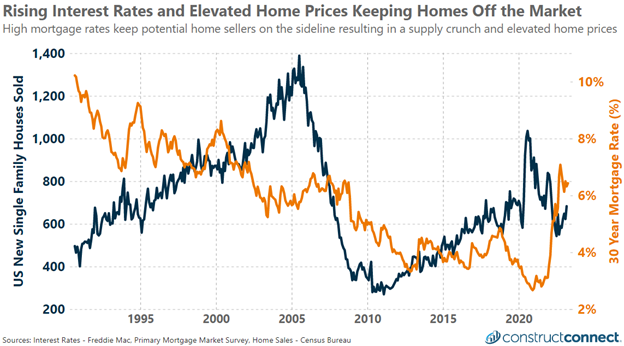 The Census Bureau's monthly measure of average new home price to income over the last year has frequently exceeded the peak reading of 9.5 registered during the 2007 housing bubble and ensuing Great Recession. The last time that mortgage rates were between 6% and 7% in a stable housing market, the average home price to income ratio ranged between 7.2 and 7.8. Using these figures for guidance, the average new home price compared to today's figures would fall in value by around $120,000 with an average cost of $444,000.
While new home prices remain historically high, new single-family sales are down substantially. The latest March level is down 23% from March of 2021. Although builders are still building larger and more profitable homes today, the volume of new builds is at serious risk of dwindling. New home builders would be wise to craft a plan of action for restructuring their operations and inventories if new home prices decline by 20% or more.
About Michael Guckes, Senior Economist
Michael Guckes is Senior Economist for ConstructConnect. He is an international speaker on the North American construction market. Michael has over a decade of economics-related experience in the construction and manufacturing industries.