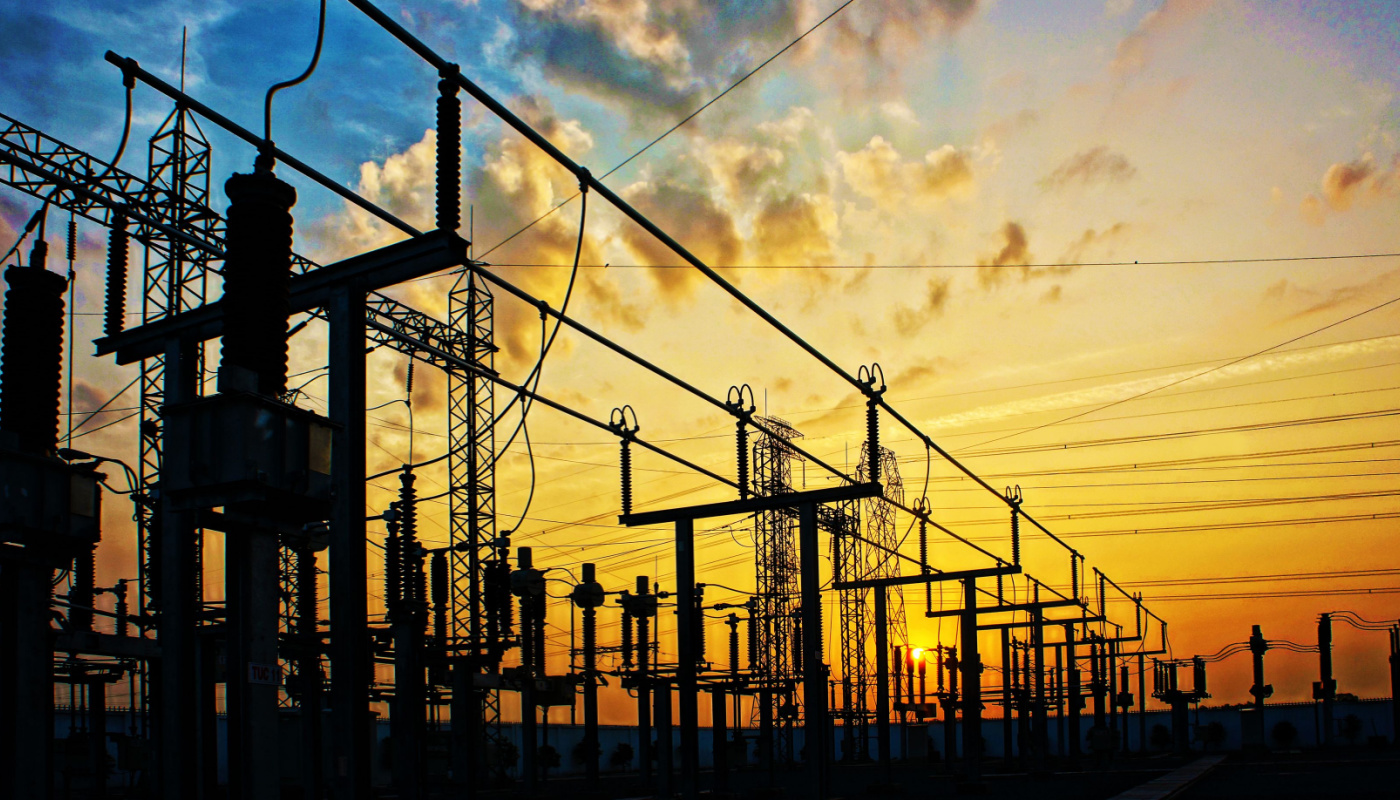 Thinking Globally and Acting Locally in the World's Energy Infrastructure Market
Only in recent months has a consensus developed that the global economy is likely to contract in 2023. In the Wall Street Journal's latest survey of 65 highly recognized economists conducted during October, the average nominal U.S. GDP outlook on a seasonally adjusted annualized basis was for declining GDP rates in both the first and second quarters of 2023 before returning to less than 1% growth in the third quarter.
One of the factors which have worsened this forecast is the economic havoc being wreaked by the war in Ukraine and the collateral effect it is having in Europe. Yet, for all the misery this war is causing, its disruption to the world presents a grand opportunity for the construction industry to play an outsized role in the conflict's resolution, similar to how the world's manufacturers threw themselves wholeheartedly into the fight against COVID-19.
The Size of the World's Energy Infrastructure Problem
The EU's efforts in recent months to protect its people and economy from Russia's weaponization of energy have been nothing short of exceptional. In Wilhelmshaven, Germany, local construction firms completed the construction of a liquified natural gas terminal—a project that would normally require five years to complete—in a matter of months.
This project is just one of many like it that will have to take place, and at similarly alacritous speed, to help Europe physically reconfigure its energy infrastructure as it finds itself disconnected from historic energy resources. In previous years Germany imported over 50% of its natural gas from Russian sources. In 2021 it imported 154.4 billion cubic meters of gas, down from 162 bcm in 2018.
Germany's situation is not unique among European nations. Many European and Asian nations are dependent upon Russia for a significant portion of their gaseous hydrocarbons, according to the International Trade Commission. Other top importing European nations include the United Kingdom, France, Poland, and Spain. In Asia, Japan was Russia's top consumer of gaseous hydrocarbons in 2021 at over $1.7 billion U.S. dollars, following in sixth place was South Korea at $546 million, and further down the list, Taiwan at $336 million.
According to a December report by the Wall Street Journal, the energy infrastructure needs of the EU to break from Russian energy is estimated at $315 billion USD. The cost for Asia to perform the same feat is unknown, but Europe's estimate may give some sense of the expense of such an effort.
The Wilhelmshaven project should make North American constructors take note of the speed at which Europe's energy infrastructure is willing to transform and look West for energy supplies. Europe's dedication toward energy independence from Russia has resulted in a recent speed of energy infrastructure construction that is unprecedented. At such a rate, Europe's ability to receive imported energy could outpace the ability of its LNG-supplying allies to meet demand.
Are Suppliers Willing to Match Demand?
For this reason, energy exporting nations need to bring forward their construction timetables, enabling LNG gasification and liquefaction infrastructure across the globe to work in unison. The technology is generally ready, too, one example is Baker Hughes' 1 million tons per year LNG modules which offer a plug-and-play style product that is both environmentally conscious and operationally efficient. The modular nature of these units allows for multiple units working in concert to reach the scale of processing necessary for large operations. The use of a single unit can also make small-scale operations, or remote locations, economically viable.
According to the U.S. Energy Information Association, U.S. LNG export capacity will increase from 14 billion cubic feet per day in 2022 to 20 bcf by early 2026. (Note: 6 billion cubic feet converts to 170 million cubic meters, modestly exceeding Germany's 2021 import consumption stated above). Unfortunately, most of this forecasted increase is not expected until 2025. Furthermore, as of September 2022, the U.S.
EIA's forecasts do not expect any meaningful increase in export capacity in all of 2023. Keeping with these projections, lagging U.S. export supply infrastructure may become a bottleneck in the global energy market; this timing mismatch would be a disservice to the U.S. construction market, energy market, and, most of all, America's allies.
It Takes Lots of Energy To Be Energy-Efficient
Europe's lofty energy prices will create heightened demand for energy-saving and energy-efficient goods. Unfortunately, many of these goods are made from energy-intensive processes. Multi-pane glass windows and fiberglass insulation are but two examples of products that require significant amounts of energy to produce before either can begin to achieve energy efficiencies for the end user. Countries such as the United States and Canada, with relatively cheaper energy costs, should strive to play an important role in supplying these energy-intensive goods to those places in most need of them.
Beyond the physical transformation of the world's LNG markets in the immediate term, construction firms may expect to see heightened demand for yet more carbon-neutral alternative energy sources (wind, solar, and hydroelectric) as well. In light of the present's exceptional energy market conditions, regulators may speed the approval of such projects along with speeding forward their construction timelines. All of this would serve as yet another extraordinary avenue of longer-run opportunity for the global construction industry.
One Market Transformation, Multiple Opportunities
The convulsions of the energy market in 2022 and in the year (or years) to come present a wide range of significant opportunities for the construction industry in North America and beyond. Surging demand for LNG gasification and liquefaction infrastructure, further support for renewable energy infrastructure, and shifting demand toward energy-saving products in the construction and renovation of residential and nonresidential structures are virtually assured at this time.
Slow-acting legislation aimed at transforming the global energy sector over the course of decades is already giving way to the immediate market forces that could see such change happen in just a handful of years. Those leaders in the construction industry, along with their governmental peers, who can recognize this sea change and think globally while acting locally may be handsomely rewarded for their efforts.
About Michael Guckes, Senior Economist
Michael Guckes is Senior Economist for ConstructConnect. He is an international speaker on the North American construction market. Michael has over a decade of economics-related experience in the construction and manufacturing industries.