How to Minimize the Risk of Disruption on the Construction Site
Construction projects run on strict deadlines, keeping up with client demands, weather changes, missing supplies, and other problems to complete on schedule. A disruption can throw a figurative wrench into the works, making the job that much harder. What are some of the most common sources of disorder, and what can company owners and supervisors do to minimize this risk during their next project?
Weather Conditions
While meteorologists can predict the weather with a decent amount of accuracy, construction companies can't do much to stop the impacts of inclement weather. Even an afternoon thunderstorm can cause work to grind to a halt as packed dirt turns to mud and threatens to swallow up even the most massive piece of equipment.
Established companies are likely familiar with the seasonal weather changes in their area. The best thing to do in these cases is to plan extra time in a building schedule to account for these seasonal changes. If the weather cooperates, the project gets finished ahead of schedule, and everyone wins. If it doesn't, there's no need to request extra time or money from the client.
Communication Failures
Communication is vital for success in the construction industry. While each employee may be able to work independently to complete a task, a successful job site thrives on coordinated activity. The best way to accomplish this goal is to focus on improving real-time communication on the jobsite.
Construction managers should create a communication plan for addressing potential problems as they crop up. Employees should be aware of which issues they can troubleshoot on-site and which need to be passed up the chain of command. With an established flow of communication, potential delays can be resolved more efficiently.
Implementing new communication technology—providing walkie-talkies, hands-free Bluetooth headsets, and other tools—can also help manage this problem effectively. Without constant real-time communication that flows both ways, it's easy to lose track of something important, leading to disruption.
Equipment Failures
A job site is only as active as its slowest piece of equipment. If a vital machine or component fails mid-job, it can upset the entire delicate balance the company has created, slowing down the work and even causing missed deadlines if it takes a long time to source parts or repairs for the equipment.
Preventive maintenance can reduce this disruption risk dramatically. By inspecting each component before the workday begins, employees can spot potential problems and failure points before something breaks down. Construction managers can also take advantage of monitoring technology that provides real-time updates on equipment maintenance and performance.
That doesn't just prevent scheduling problems on-site—well-maintained equipment can last for years, and increase worker safety, decreasing the chance of on-the-job injuries or fatalities. Minimizing the odds of worker delays or restaffing can do wonders for keeping a construction project on-track.
Overscheduling
The construction industry is brutally competitive, which can lead many owners to overschedule their crews in an attempt to keep up with the competition. Overscheduling can help companies secure contracts, but it also risks pushing the teams too hard—and tired or overworked people make mistakes. These, in turn, cause disruptions that slow down progress.
Owners and supervisors need to be more mindful of their scheduling and the contracts they choose to bid on or accept to prevent this problem. Keeping a full schedule isn't a bad thing, but don't schedule projects so they overlap and the workers don't have any downtime between them.
Communication
Construction firms often rely on subcontractors to complete portions of a job. Unfortunately, if one of these professionals happens to drop the ball, it can derail the progression of the entire project. Dealing with unreliable subcontractors doesn't need to be a nightmare, though. The explanation could be innocent—they overbooked themselves and need a chance to return to finish the job, for example—and in that case, communication can solve the problem.
Supervisors need to start by clearly addressing any red flags with the contractor. Extra insurance can be secured by documenting a paper trail of communication, up to and including sending a certified letter with return receipt requested. If that doesn't amount to anything, the next step is to review the provisions of your contract to find out what the options are, especially if money has already changed hands.
Sometimes, recalcitrant contractors only need a clear action plan to get back on track. But if they continually fail to complete their work, it's time to start reviewing your options in order to minimize the risk of further disruption.
Client Changes
One of the most significant job site disruptions doesn't come from the weather or broken-down equipment—it's from the client. Last-minute changes to the design or the project can turn the entire project on its ear.
Preparation is the best way to protect the workflow. Include a clause in the contract that specifies the consequences if a client makes changes after the job is underway. The exact details will depend on the project but could include things like an extended deadline or additional funding. This step protects the company, while still enabling clients to make last-minute changes if they become necessary.
Communication will also make a difference here. Managers should clearly address the reason why a client needs a change, and work to manage their expectations for the updated timeline and costs. Getting everyone involved on the same page as soon as possible can reduce the risk of bigger disputes down the line.
Keeping Projects on Time and on Track
They say proper preparation prevents poor performance, and that goes double for construction sites. These simple steps can help avoid worksite disruptions and augment efficiency while providing an additional layer of protection to keep things running smoothly.
---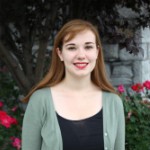 Holly Welles is a freelance writer who covers construction and real estate innovations for publishers across the web, including NCCER and Constructible. She also runs her own residential real estate blog, The Estate Update.
See Related Posts
Construction Technology, Operating Insights