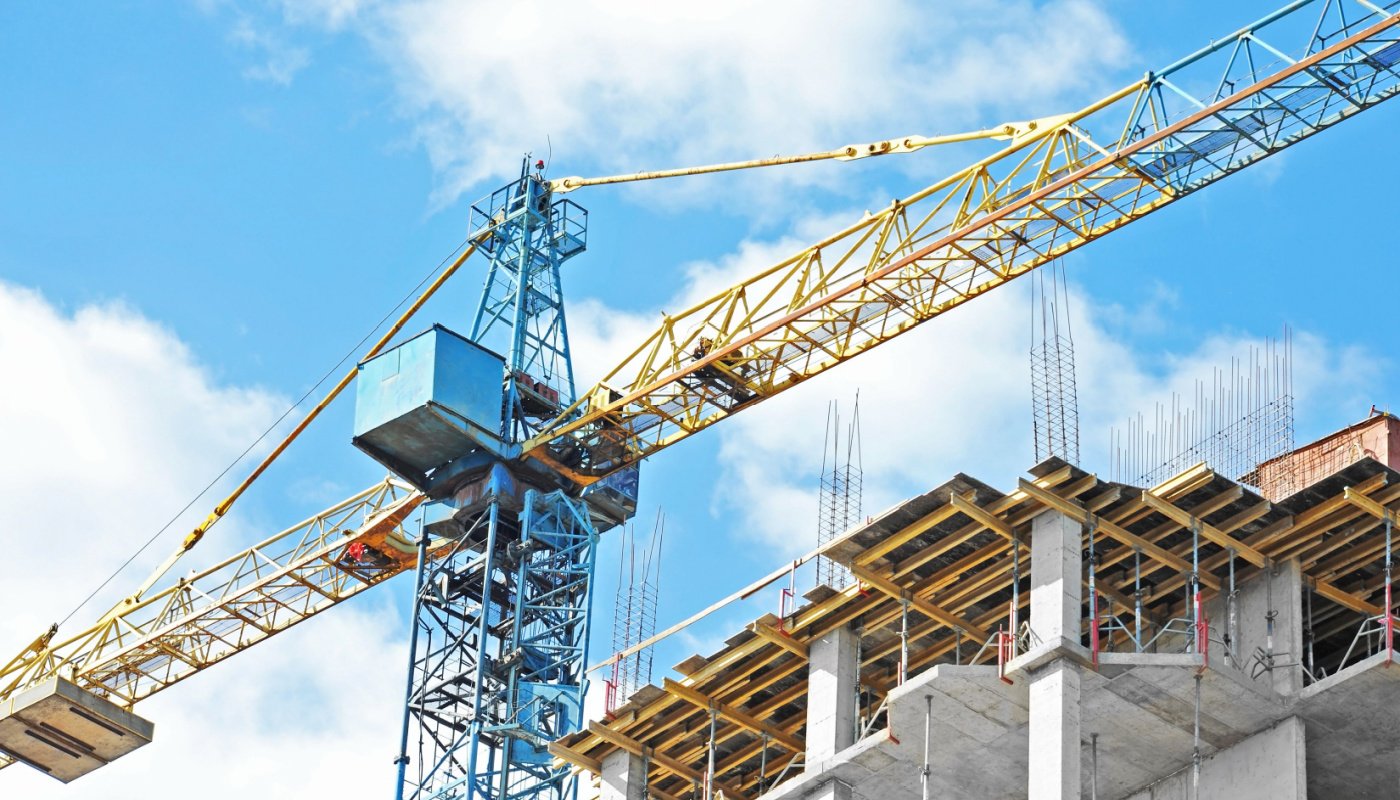 ConstructConnect's Project Stress Index - May 27, 2023
ConstructConnect's Project Stress Index is a new resource that tracks changes in the level of projects that are delayed, placed on hold, or abandoned based on weekly construction activity data.
Project Stress Index: +-14.9% YOY
Project stress levels for the 30-day period ending May 27, 2023, finished down 14.9% from its year-ago level and down 7.7% from a week ago. Multiple factors played into the week's sharp year-on-year drop. Of greatest importance was a sizable decline in the present level of abandoned projects, pulling down the week's total composite reading.
Additionally, PSI results between mid-May and late June 2022 were unusually volatile. Data for the same week a year ago experienced a surge in the level of abandoned and on hold projects, this further depressed the latest YOY percentage change results.
Click here to download a copy of the Project Stress Index.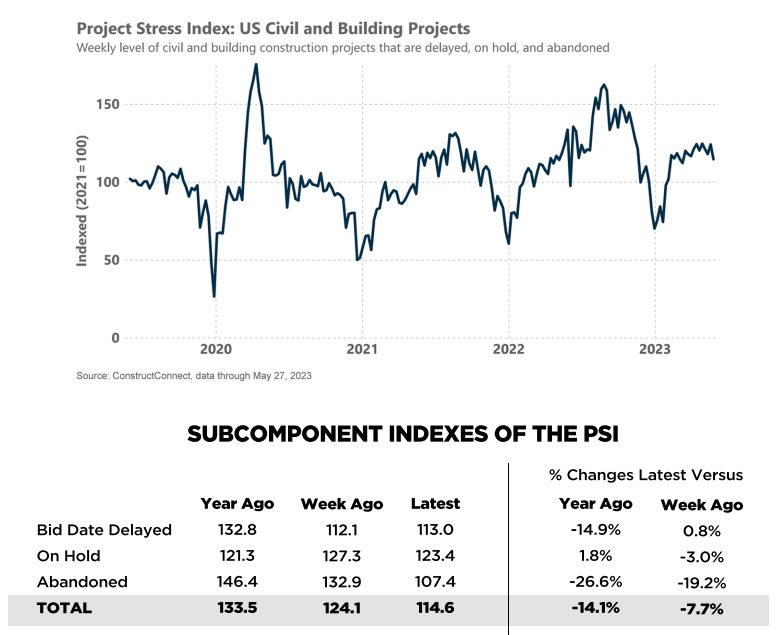 Projects with Delayed Bid Dates
The level of delayed bid projects—the most common but also lowest form of measured project stress—moved higher by less than 1% over the week and remains nearly 15% below its year-ago level. Delayed projects experienced a step change downward between March and the end of May, which has helped push recent composite readings lower.
Projects On Hold
The latest level of projects on hold further extended the series' rising trend, first initiated in March. No other measure provided greater support for the week's composite reading.
Projects Abandoned
The level of abandoned projects fell sharply in the latest week, bringing the series' indexed reading to its lowest level since early February. In previous years, abandoned projects have slowly but methodically increased through the third quarter of each calendar year. The first half of 2023 has seen this historical pattern breakdown.
About the Project Stress Index
The Project Stress Index (PSI) monitors the level of U.S. construction projects, excluding single-family residential, that have experienced a bid date delay, have been placed on hold, or have been abandoned over the last 30 days. Each component has been indexed against the average of their weekly values recorded during 2021. The independent tracking of each status type gives unique insights into the timing, direction, and amplitude of market changes.
About Michael Guckes, Senior Economist
Michael Guckes is Senior Economist for ConstructConnect. He is an international speaker on the North American construction market. Michael has over a decade of economics-related experience in the construction and manufacturing industries.