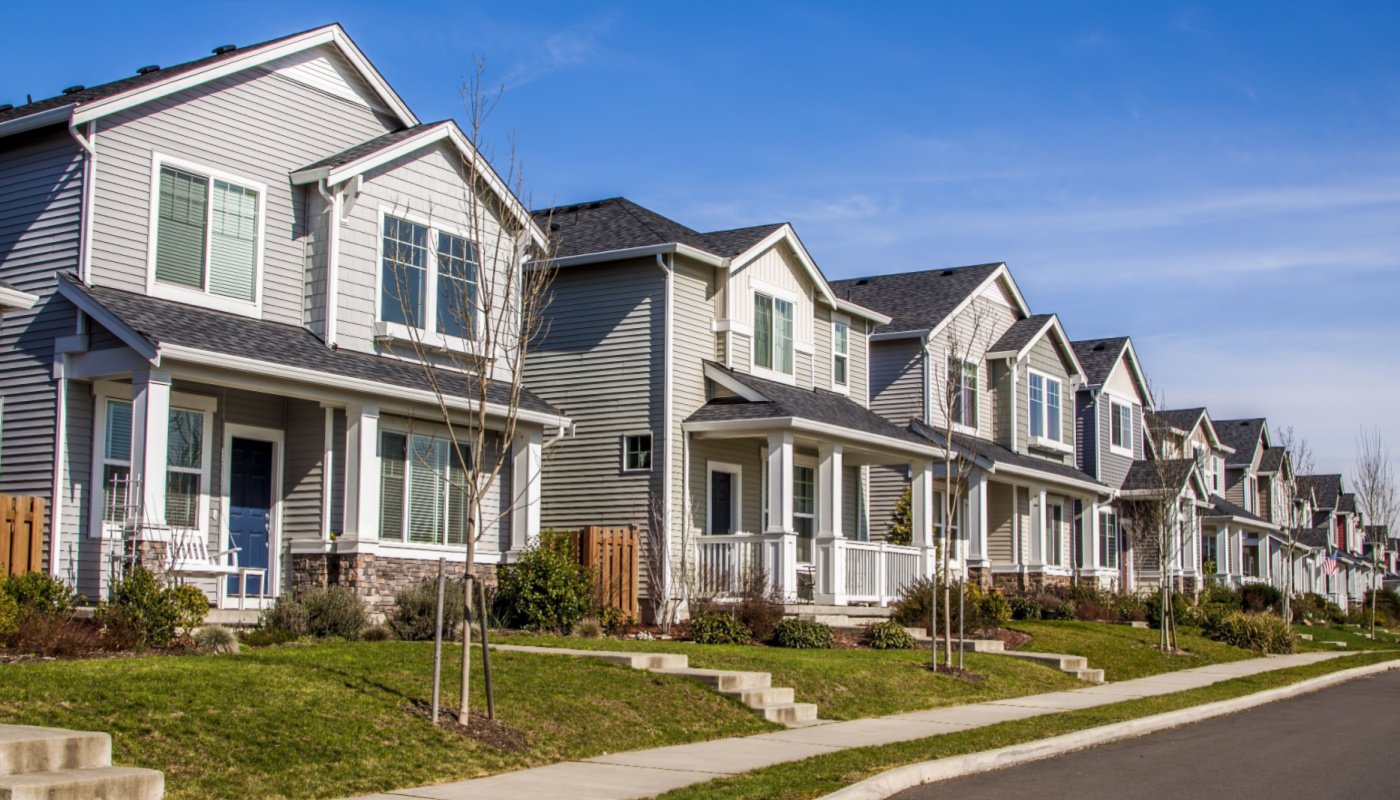 Will Canadian Homebuilders See a Housing Preference Shift in 2024?
TD Economics, a division of Toronto Dominion Bank Group, released its latest Canadian Economic Outlook report on January 10, 2023. In it, the bank forecast an 11.7% decline in home prices and an 11% decline in housing starts during 2023. TD's glum housing outlook is comparable to that of Canadian financial services cooperative Desjardins.
Among their published 2023 outlook reports, Desjardins foresees an unwinding of the housing price gains accrued during the pandemic, which will improve housing affordability. Giving weight to these outlooks, the Canadian Real Estate Association recently reported that November 2022's national home prices averaged $632,802, down 12% year-on-year. As affordability improves in 2023, almost entirely through declining home prices, this is expected to allow for a 2024 market rebound.
From the perspective of the construction industry, a simple up-and-down movement in the Canadian housing market would be an oversimplification of the market's expected future course. The reason for this is rooted in the idea that a substantial improvement in housing affordability (represented almost entirely by declining prices rather than rising wages) during 2023 could bring disproportionately bring back single-family construction at the expense of multifamily construction.
Prior to the Great Recession, single-family housing constituted the majority of all forms of housing starts. However, by mid-2006, parity was reached, with both single and multifamily starts reaching around 100,000 units annually. After 2010, multiple-unit housing starts began pulling ahead, and it has continued to widen its lead ever since. The latest available data revealed that there were more than three multifamily starts for each single-family start in the fourth quarter of 2022.
During the first 18 months of the COVID-19 pandemic, single-family starts increased by 70%, while multifamily starts saw a much more modest 22% gain. However, the simultaneous increase in both mortgage rates and home prices in the period that would follow through to the end of 2022 would see the volume of multifamily home starts move yet higher while single-family starts declined. This divergence in outcomes speaks clearly to the affordability issue and the substitution of single-family homes for more affordable multifamily accommodations.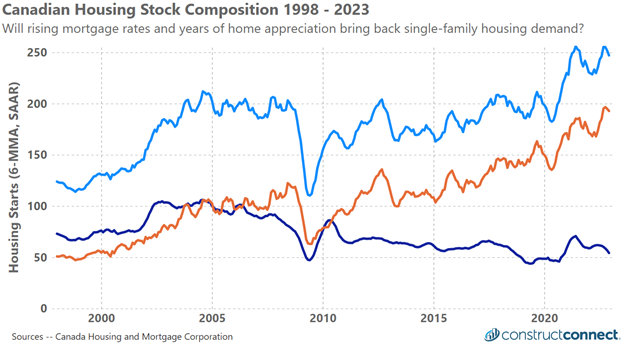 Should the housing market fall in line with the consensus outlook of 2023, then it begs the question of whether improved affordability will asymmetrically support the single-family market more in 2024. An important consideration to all of this is whether new family formations composed of Millennials and Generation Z adults will prefer single-family homes enough to pay the required—albeit lower—premium. This question, and the ramifications of its answer, should be on the minds of Canadian homebuilders who need to be acquiring and preparing land now for the new housing developments of 2024 and beyond.
About Michael Guckes, Senior Economist
Michael Guckes is Senior Economist for ConstructConnect. He is an international speaker on the North American construction market. Michael has over a decade of economics-related experience in the construction and manufacturing industries.