5 Ways Technology Improves Safety at Construction Sites
Construction sites house nearly 6.5 million American workers and their safety is a key concern for employers. Despite this, the fatality rate in the construction industry is the highest in the U.S. Workers at these sites constantly have to monitor the possible risks of falls, misuse of equipment, and structural failures resulting in injury or death. This makes it extremely crucial for business leaders to establish a culture that prioritizes safety at all costs.
The Current State of Construction Site Safety
As companies continue to explore new ways to increase construction site safety levels, maturing technologies such as virtual reality and wearable devices offer a chance to receive and act upon safety data like never before. Despite 84% of construction managers saying that more needed to be done to improve safety levels, the adoption of technology-led initiatives has remained relatively conservative.
This slow adoption can be attributed to the reliance on legacy systems and a lack of technical expertise. To overcome these challenges, companies need ways to combine specific technologies into an integrated technology stack that can share data and highlight pain points early. Here are five ways the integrated use of technology can lower instances of catastrophic jobsite events.
5 Ways to Use Technology to Improve On-Site Safety
Increase safety compliance with mobile applications
While construction businesses go to great lengths to establish safety processes and brief workers on safety best practices, evaluating participation and compliance can be a challenge without digital processes. Mobile applications can make it easy to consolidate safety protocols such as scheduling, notification, and reporting. Managers can ensure compliance with state and federal regulations and quickly identify the training that each worker has gone through.
Collecting data on safety compliance standards enables greater insight into on-ground activities. Mobile applications that make it easy to evaluate participation and effectiveness of safety activities also allow construction businesses to make that data readily accessible across business divisions, thereby eliminating existing information silos.
Improve training through digital content
Recent research has shown that 90% of work-site accidents are caused by unsafe behaviors and environments. This often happens as a result of a lack of understanding of the safety protocols by on-ground personnel, inadequate safety training, and a general lack of awareness of established safety protocols. The existence of safety protocols and the availability of safety training are often not enough to ensure all workers are properly briefed regarding the relevant safety processes.
Creating digital content can help business leaders ensure that each worker on the ground has easy access to this information at all times. Digital content, when distributed through an integrated data service, also allows managers to make sure participation and engagement levels remain high during the training. Refresher courses and regular digital assessments can also improve workers' familiarity with new processes and regulations they should be aware of.
Augment physical labor with wearable technology
A recent United States Chamber of Commerce report detailed the rise of wearable technology in the construction industry, predicting that almost a quarter of contractors will use this technology by 2023. Wearable technology in construction can come in many forms, from augmented reality and virtual reality headsets to exoskeletons that provide muscular and skeletal support for employees dealing with heavy physical workloads.
The physical nature of work in the construction industry can often take its toll on the human body and overexertion is a common cause of injury and fatigue at many jobsites. The use of wearable technology can physically strengthen workers with exoskeletons, while monitoring fatigue levels and identifying vulnerable workers before a disruptive event is recorded.
Preempt safety gaps with predictive data analytics
The introduction of any modern technology into construction sites can generate massive amounts of data that can be analyzed to extract valuable insight. Recent research has shown that the proper use of predictive analytics can predict workplace accidents with almost perfect accuracy. As construction hardware increasingly connects to the Internet of Things, software analysis of the data collected from them must keep pace.
Predictive analysis allows site managers to identify mechanical points of failure before it happens. This greatly reduces the likelihood of workers being hurt due to malfunctioning or under-serviced equipment.
React to catastrophic events quickly with localization technology
Despite technology reducing the risk of workplace injuries, construction companies must still be prepared to react to any catastrophic event that does occur. Implementing digital solutions across divisions can sometimes further the creation of deeply entrenched information silos. As a result, the integration of all these technologies becomes extremely important. Once properly integrated, the data that is shared between the devices can give managers a greater overview of the state and location of each critical system, thereby putting them in the best position to identify and respond to any adverse on-site event.
Why integration is the key to unlocking the potential of safety technology
A key consideration that business leaders should take note of when implementing these technologies is that they do not exist in isolation. The construction industry notoriously struggles to break silos and establish integrated systems that work together. Business leaders increasingly agree that any software or hardware introduction should be added to a system that is fully integrated and should have specific benefits to established workflows. The automated data flow between critical systems can empower site managers by reducing human error and improving foresight when addressing potential on-site safety concerns.
In comparison to a discard and replace approach, integration allows companies to encourage buy-in from employees, reduce costs, and improve existing systems. The integration of emerging technologies with legacy systems can also make the transition less taxing for employees who have worked with older systems for many years.
Ultimately, the integration of modern technologies with existing systems empowers business leaders to establish the OSHA recommended framework of preventative safety while improving data collection to identify potential gaps in safety early, reducing human error, and minimizing instances of on-site catastrophic safety events.
---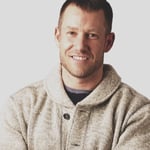 Tom Stemm is the CEO/Founder of Ryvit. He was inspired to build Ryvit when several of his clients in the construction industry had asked for some custom integration development work. Tom continues to lead a team of integration developers, application enthusiasts, customer heroes, and sales superstars on a mission to eliminate duplicate data entry and rampant data errors from the construction technology world.
See Related Posts
Operating Insights