Legally Speaking: When to Engage Construction Legal Counsel
Construction is a complex industry and business, requiring informed and dedicated companies, supporting staff, and skilled craft workers. This team should also include the assistance of experienced construction counsel when:
A company receives a lawyer letter, stating representation of a party involved in one of the company's projects, with notification of a claim for damages.
A company receives documents appearing to be new, unusual or unforeseen contract forms, additions, modifications or change orders.
Company encounters acts or conduct by another party on the project which is inconsistent with its previous experience, posing a potential risk factor.
A company receives assertion or notice, written or verbal, of potential claims by anyone.
A company considers terminating a subcontractor, supplier, or pulling off from the project.
A company detects or recognizes acts or conduct which may jeopardize the project or the company's position.
A company discovers information which tends to raise substantial doubt of timely payment.
A company recognizes unusual conduct of the owner, developer, lender or others on the project which normally would not require the attention or intervention of the company's lawyer.
Company experiences personality problems with representatives of another party on the project.
A company, after repeated efforts to resolve differences or difficulties, continues to experience significant risk, requests counsel to consider and advise on proper strategy implementation.
A company receives formal notice of an insurable lien or claim, threatening to stop the work, or demanding payment for work completed.
Company experiences injuries or loss of property on a project, with insurable losses.
A company recognizes financial instability of an owner or subcontractor, or disputes persist, impacting potential profitability of the project.
Experienced construction counsel may be relied upon to implement avoidance of risks and claims.
---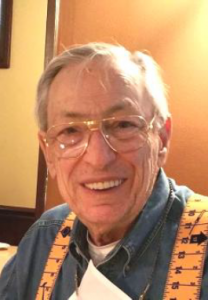 J. NORMAN STARK is an Attorney-at-Law, Architect Emeritus, (AIA, NCARB), admitted to practice law before the Bar of Ohio, the US District Courts, Ohio, the US Court of Appeals and the U.S. Supreme Court. He has over 40 years of experience in construction and consulting expertise in construction accidents and disputes. He has professional experience in Business and Personal legal claims, Real Estate, Public and Private Construction, Litigation, Arbitration, Mediation and Expert Witness services. His office is in Cleveland, Ohio.
His experience includes forensic expertise and investigation in construction contracts, construction law, products liability, construction claims, claims and loss damages, work injuries, construction defects, mechanics' liens, jobsite injuries, jobsite deaths, architecture, building codes, standards, water intrusion, mold, lead contamination, copyright and design defects. Mr. Stark is the author of the Construction Claims Investigation Worklist©
See Related Posts
Construction Law