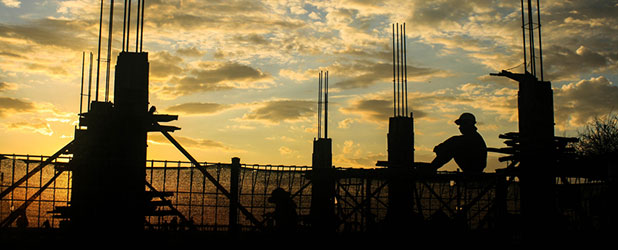 Top 10 Project Starts in the U.S. - April 2023
The accompanying table records the top 10 project starts in the United States for April 2023.
There are several reasons for highlighting upcoming large projects. Such jobs have often received a fair amount of media coverage. Therefore, people in the industry are on the lookout for when jobsite work actually gets underway. And, as showcase projects, they highlight geographically where major construction projects are proceeding.
Also, total construction activity is comprised of many small and medium-sized projects and a limited number of large developments. But the largest projects, simply by their nature, can dramatically affect total dollar and square footage volumes. In other words, the timing and size of these projects have an exaggerated influence on market forecasts.
Click here to download the Construction Industry Snapshot Package - May 2023 PDF.
Click here for the January 2023 Industry Snapshot article, April's Nonresidential Construction Starts -2% M/M, -20% Y/Y, and +16% YTD.
Click here for the Nonresidential Construction Starts Trend Graphs - April 2023.
Top 10 Project Starts in the U.S. - April 2023
LOCATION
(East to
West)
TYPE OF
CONSTRUCTION
DESCRIPTION

Sq. Ft.
000s*

Dollars
000,000s

Pennsylvania
Philadelphia
Institutional
Schuylkill Avenue Research Center - Children's Hospital of Philadelphia
470
$600
(1 structure) 2716 South St
The Children's Hospital of Philadelphia (CHOP) - Facility Services & Construction Management
North Carolina
Charlotte
Commercial
Queensbridge Collective
1,200
$750
(3 structures; 87 stories) 1111 S Tryon St
Riverside Investment & Development Company
Michigan
Sault Sainte Marie
Civil/Engineering
New Lock at the Soo, New Third Lock
*
$1,300
(2 structures) 312 W Portage Ave
US Army Corps of Engineers - Detroit District
Indiana
Kokomo
Industrial
Stellantis - Samsung SDI Battery Manufacturing Plant / Kokomo
3,300
$2,500
(1 structure) 2644 N 50 E
WG Yates & Sons Construction Company (Owner's Rep)
Texas
Austin
Civil/Engineering
I-35 Capital Express North
*
$606
(2 structures) I-35
Texas Department of Transportation (TxDOT) - Austin
Irving
Commercial
Wells Fargo Office Development / Irving
800
$455
(2 structures) W Las Colinas Blvd & Promenade Pkwy
KDC Development
Colorado
Denver
Commercial
Great Hall Completion Project, Final Phase (#3), Denver Airport
*
$626
(1 structure) 8500 Peña Blvd
City & County of Denver
Pueblo
Industrial
CS Wind Tower Turbine Mnfg Plant Expansion
900
$483
(1 structure) 100 Tower Rd
Vestas Blades America, Inc.
Washington
Moses Lake
Industrial
BAM (Battery Activated Materials)-2 Facility
1,000
$500
(1 structure) 3400 E Wheeler Rd
Group14 Technologies
Oregon
Klamath Falls
Civil/Engineering
The Klamath River Renewal Project
*
$450
(2 structures) Multiple Locations
Klamath River Renewal Corporation
TOTALS:
7,670
$8,270
*A square footage measure does not apply for alteration, some forms of industrial (e.g., petrochemical), and engineering/civil work.
Data source and table: ConstructConnect.
---
About Alex Carrick, Chief Economist
Alex Carrick is Chief Economist for ConstructConnect. He has delivered presentations throughout North America on the U.S., Canadian and world construction outlooks. Mr. Carrick has been with the company since 1985.