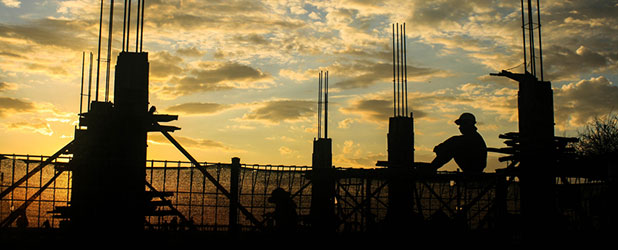 Top 10 Project Starts in the U.S. - August 2022
The accompanying table records the top 10 project starts in the United States for August 2022.
There are several reasons for highlighting upcoming large projects. Such jobs have often received a fair amount of media coverage. Therefore, people in the industry are on the lookout for when jobsite work actually gets underway. And, as showcase projects, they highlight geographically where major construction projects are proceeding.
Also, total construction activity is comprised of many small and medium-sized projects and a limited number of large developments. But the largest projects, simply by their nature, can dramatically affect total dollar and square footage volumes. In other words, the timing and size of these projects have an exaggerated influence on market forecasts.
Click here to download the Construction Industry Snapshot Package - August 2022 PDF.
Click here for the July 2022 Industry Snapshot article, August's Nonresidential Construction Starts -26% M/M, +9% Y/Y, & +29% YTD.
Click here for the Nonresidential Construction Starts Trend Graphs - August 2022.
Top 10 Project Starts in the U.S. - August 2022
LOCATION
(East to
West)
TYPE OF
CONSTRUCTION
DESCRIPTION

Sq. Ft.
000s*

Dollars
000,000s

New York
New York
Civil/Engineering
RFQ D/B - Van Wyk Expressway (VWE) Capacity and Access Improvements to JFK Airport Project - Contract 3
*
$804
(8 structures) Van Wyck Expy
New York State Department of Transportation (NYSDOT)
North Carolina
Statesville
Industrial
Sherwin-Williams Distribution Center
799
$324
(3 structures; 2 stories) 188 Side Track Dr
Sherwin-Williams
Florida
Miami
Institutional
Centennial Village - University of Miami
522
$335
(2 structures; 9 stories; 3800) S Dixie Hwy
University of Miami - Facilities Design & Construction
Indiana
Harrison Township
Civil/Engineering
Mammoth Solar 1
*
$475
(1 structure) E 900 S & N 300 W
AEP
North Dakota
Casselton
Industrial
Soybean Processing Plant
2,000
$400
(1 structure) Cass County
Minnesota Soybean Processor
Kansas
Cherryvale
Industrial
Bartlett Grain Co Soybean Crushing Plant
2,462
$375
(1 structure) Montgomery County
Savage Service Corporation
Texas
Austin
Commercial
Waller Creek Tower
2,700
$500
(5 structures; 74 stories; 603 units) 98 Red River St
Lincoln Property Company (LPC Southwest) - Austin Office
San Antonio
Civil/Engineering
IH 10 - Construct Direct Connectors
*
$418
(2 structures) I-10
Texas Department of Transportation (TxDOT) - Austin
Washington
Woodinville
Residential
Harvest (Woodinville Wine Village)
500
$600
(7 structures; 427 units) WA-202 & Woodinville - Redmond Rd NE
Windward Real Estate Services, Inc.
Hawaii
Honolulu
Residential
The Park on Keeaumoku
1,100
$600
(6 structures; 42 stories; 972 units) Ke'eaumoku St.
Nan, Inc.
TOTALS:
10,082
$4,831
*A square footage measure does not apply for alteration, some forms of industrial (e.g., petrochemical), and engineering/civil work.
Data source and table: ConstructConnect.
---
About Alex Carrick, Chief Economist
Alex Carrick is Chief Economist for ConstructConnect. He has delivered presentations throughout North America on the U.S., Canadian and world construction outlooks. Mr. Carrick has been with the company since 1985.