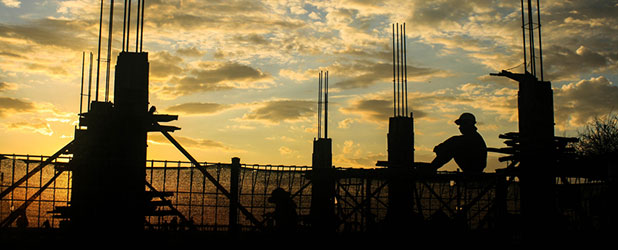 Top 10 Project Starts in the U.S. - October 2022
The accompanying table records the top 10 project starts in the United States for October 2022.
There are several reasons for highlighting upcoming large projects. Such jobs have often received a fair amount of media coverage. Therefore, people in the industry are on the lookout for when jobsite work actually gets underway. And, as showcase projects, they highlight geographically where major construction projects are proceeding.
Also, total construction activity is comprised of many small and medium-sized projects and a limited number of large developments. But the largest projects, simply by their nature, can dramatically affect total dollar and square footage volumes. In other words, the timing and size of these projects have an exaggerated influence on market forecasts.
Click here to download the Construction Industry Snapshot Package - October 2022 PDF.
Click here for the October 2022 Industry Snapshot article, October's Nonresidential Construction Starts -8% M/M, +42% Y/Y, & +31% YTD.
Click here for the Nonresidential Construction Starts Trend Graphs - October 2022.
Top 10 Project Starts in the U.S. - October 2022
LOCATION
(East to
West)
TYPE OF
CONSTRUCTION
DESCRIPTION

Sq. Ft.
000s*

Dollars
000,000s

Massachusetts
Boston
Institutional
Massachusetts General Hospital / Clinical and Campus Services Building
1,050
$1,900
(5 structures; 14 stories; 482 units) 555 Fruit St
Leggat McCall Properties LLC
New York
Yonkers
Residential
Hudson Piers
2,000
$585
(2 structures; 1395 units) Alexander St
Extell Development Co.
Georgia
Ellabell
Industrial
Hyundai Motors Electric Vehicle And Battery Manufacturing Plant (11 buildings)
14,000
$5,500
(1 structure) Bryan County
Hyundai Motor America
Florida
Davie
Residential
The Academical Village - Nova Southeastern University
2,500
$500
(3 structures; 825 units) SW 36th St & S University Dr
The Brandon Company
Apopka
Residential
Floridian Town Center
1,000
$500
(6 structures; 900 units) 429 Connector Rd
Benge Development
Kansas
Dodge City
Industrial
Hilmar Cheese Processing Plant
1,000
$600
(1 structure; 1 story) Ford County
Hilmar Cheese Company
Texas
Beaumont
Industrial
OCI Beaumont Blue Ammonia Facility
100
$2,000
(1 structure) Jefferson County
OCI Beaumont LLC
Austin
Residential
Project Waterline
2,000
$520
(8 structures; 74 stories; 603 units) 98 Red River St
Lincoln Property Company (LPC Southwest) - Austin Office
Idaho
Kuna
Commerical
Project Peregrine - FaceBook / Meta Data Center / Kuna
960
$800
(1 structures) 6990 W Kuna Mora Rd
Facebook / Meta
Hawaii
Honolulu
Residentail
The Park Ward Village Mixed-Use
2,010
$620
(2 structures; 41 stories; 546 units) Auahi St & Ward Ave
Howard Hughes Corp - Ward Village
TOTALS:
26,610
$13,525
*A square footage measure does not apply for alteration, some forms of industrial (e.g., petrochemical), and engineering/civil work.
Data source and table: ConstructConnect.
---
About Alex Carrick, Chief Economist
Alex Carrick is Chief Economist for ConstructConnect. He has delivered presentations throughout North America on the U.S., Canadian and world construction outlooks. Mr. Carrick has been with the company since 1985.