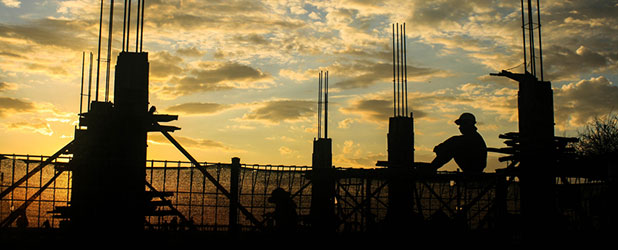 Top 10 Project Starts in the U.S. - June 2022
The accompanying table records the top 10 project starts in the United States for June 2022.
There are several reasons for highlighting upcoming large projects. Such jobs have often received a fair amount of media coverage. Therefore, people in the industry are on the lookout for when jobsite work actually gets underway. And, as showcase projects, they highlight geographically where major construction projects are proceeding.
Also, total construction activity is comprised of many small and medium-sized projects and a limited number of large developments. But the largest projects, simply by their nature, can dramatically affect total dollar and square footage volumes. In other words, the timing and size of these projects have an exaggerated influence on market forecasts.
Click here to download the Construction Industry Snapshot Package - June 2022 PDF.
Click here for the November 2021 Industry Snapshot article, June's Nonresidential Construction Starts -24% M/M, +15% Y/Y, & +27% YTD.
Click here for the Nonresidential Construction Starts Trend Graphs - June 2022.
Top 10 Project Starts in the U.S. - May 2022
LOCATION
(East to
West)
TYPE OF
CONSTRUCTION
DESCRIPTION

Sq. Ft.
000s*

Dollars
000,000s

New York
New York
Industrial
Harlem Hospital Public Health Lab
235
$448
(2 structures; 10 stories) 506 Lenox Ave
New York City Economic Development Corporation (NYCEDC)
District of Columbia
Washington
Civil/Engineering
Washington Metro Area Transit Authority (WMATA) Station Platform Rehabilitation Program, Contract 4
*
$450
(2 structures) Multiple Locations
Washington Metro Area Transit Authority (WMATA)
North Carolina
New Hill
Industrial
Triangle Innovation Point West
3,200
$500
(1 structure) 338 Pea Ridge Rd
Lee-Moore Capital Company
Statesville
Industrial
NC Park 4077 Building 4
590
$432
(1 structure) Crawford Rd & Odessa Dr
NorthPoint Development - Cincinnati Office
Georgia
Bainbridge
Industrial
Danimer Scientific Addition
2,000
$700
(2 structures) 140 Industrial Blvd
Danimer Scientific
Florida
Apopka
Industrial
Apopka 429
2,501
$1,000
(3 structures) 4670 W Orange Blossom Trail
Blue Steel Development LLC
Ohio
New Albany
Commercial
Facebook / Meta - Data Center Expansion / New Albany
1,000
$750
(3 structures) Beech Rd & Rte 161
Facebook / Meta
Kentucky
Glendale
Industrial
BlueOvalSK Battery Park - Ford Motor Company
5,000
$5,800
(2 structures) 1 BlueOval
Ford Motor Company World Headquarters
Texas
Beaumont
Civil/Engineering
Arbor Renewable Gas Facility - Spindletop Plant
*
$1,000
(2 structures) 6690 TX-347
Arbor Renewable Gas
Oregon
Tualatin
Civil/Engineering
Willamette Water Supply System Water Treatment Plant
*
$500
(1 structure) SW 124th Ave & SW Tualatin-Sherwood Rd
Tualatin Valley Water District
TOTALS:
14,526
$11,580
*A square footage measure does not apply for alteration, some forms of industrial (e.g., petrochemical), and engineering/civil work.
Data source and table: ConstructConnect.
---
About Alex Carrick, Chief Economist
Alex Carrick is Chief Economist for ConstructConnect. He has delivered presentations throughout North America on the U.S., Canadian and world construction outlooks. Mr. Carrick has been with the company since 1985.