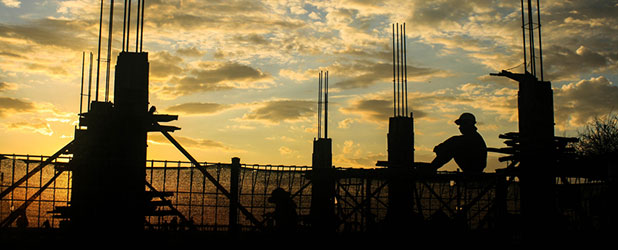 Top 10 Project Starts in the U.S. - September 2022
The accompanying table records the top 10 project starts in the United States for August 2022.
There are several reasons for highlighting upcoming large projects. Such jobs have often received a fair amount of media coverage. Therefore, people in the industry are on the lookout for when jobsite work actually gets underway. And, as showcase projects, they highlight geographically where major construction projects are proceeding.
Also, total construction activity is comprised of many small and medium-sized projects and a limited number of large developments. But the largest projects, simply by their nature, can dramatically affect total dollar and square footage volumes. In other words, the timing and size of these projects have an exaggerated influence on market forecasts.
Click here to download the Construction Industry Snapshot Package - September 2022 PDF.
Click here for the July 2022 Industry Snapshot article, September's Nonresidential Construction Starts +26% M/M, +19% Y/Y, & +29% YTD .
Click here for the Nonresidential Construction Starts Trend Graphs - September 2022.
Top 10 Project Starts in the U.S. - September 2022
LOCATION
(East to
West)
TYPE OF
CONSTRUCTION
DESCRIPTION

Sq. Ft.
000s*

Dollars
000,000s

Delaware
Middletown
Industrial
WuXi AppTec STA Pharmaceutical USA / Middletown
1,740
$510
(1 structure) 950 Industrial Dr
WuXi AppTec
Maryland
New Carrollton
Residential
New Carrollton Metro Station Mixed-Use Project
2,700
$500
(4 structures; 1700 units) Prince Georges County
Urban Atlantic, LLC
Michigan
Hemlock
Industrial
Hemlock Semiconductor Modernization / Thomas Township
300
$375
(2 structures) 12334 Geddes Rd
Hemlock Semiconductor Corporation
Illinois
Granite City
Civil/Engineering
Replacement of SN 060-0035 which carries I-270
*
$496
(2 structures) I-270
Illinois Department of Transportation (IDOT)
Missouri
Wright City
Industrial
American Foods Group Beef Processing Plant / Warren County
775
$800
(1 structure; 1 story) Warren County
American Foods Group, LLC
Oklahoma
Tulsa
Commercial
American Airlines New Hangar And Support Building (Tech Ops)
193
$550
(1 structure) 3800 N Mingo Rd
American Airlines Group Inc. - Headquarters
Texas
Taylor
Industrial
Samsung Semiconductor Chipmaking Plant
6,000
$9,00
(1 structure; 1 story) Co Rd 404
Samsung Austin Semiconductor
San Antonio
Civil/Engineering
I-35 NEX Central Project
*
$3,000
I-35
Texas Department of Transportation (TxDOT) - San Antonio
Arizona
Litchfield Park
Industrial
Prologis 303 (Loop 303) Industrial Park
1,627
$1,000
(3 structures; 1 story; 112 units) 4780 N Cotton Ln
Prologis
California
Torrance
Institutional
Harbor-UCLA Medical Center Replacement Program
1,310
$1,200
(2 structures) 1000 W Carson St
Los Angeles County - Department of Public Works (DPW)
TOTALS:
14,645
$17,431
*A square footage measure does not apply for alteration, some forms of industrial (e.g., petrochemical), and engineering/civil work.
Data source and table: ConstructConnect.
---
About Alex Carrick, Chief Economist
Alex Carrick is Chief Economist for ConstructConnect. He has delivered presentations throughout North America on the U.S., Canadian and world construction outlooks. Mr. Carrick has been with the company since 1985.