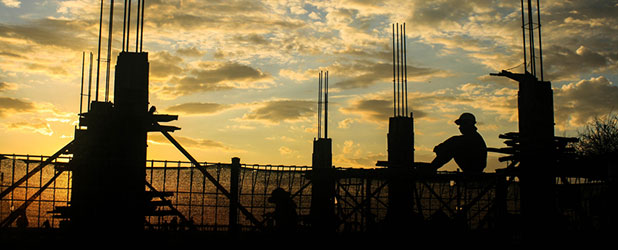 Top 10 Project Starts in the U.S. - December 2022
The accompanying table records the top 10 project starts in the United States for November 2022.
There are several reasons for highlighting upcoming large projects. Such jobs have often received a fair amount of media coverage. Therefore, people in the industry are on the lookout for when jobsite work actually gets underway. And, as showcase projects, they highlight geographically where major construction projects are proceeding.
Also, total construction activity is comprised of many small and medium-sized projects and a limited number of large developments. But the largest projects, simply by their nature, can dramatically affect total dollar and square footage volumes. In other words, the timing and size of these projects have an exaggerated influence on market forecasts.
Click here to download the Construction Industry Snapshot Package - December 2022 PDF.
Click here for the November 2022 Industry Snapshot article, December's Nonresidential Construction Starts +58% M/M, +78% Y/Y & +33% YTD.
Click here for the Nonresidential Construction Starts Trend Graphs - December 2022.
Top 10 Project Starts in the U.S. - December 2022
LOCATION
(East to
West)
TYPE OF
CONSTRUCTION
DESCRIPTION

Sq. Ft.
000s*

Dollars
000,000s

Connecticut
New Haven
Institutional
Yale-New Haven Hospital Neuroscience Center
505
$838
(3 structures; 7 stories; 201 units) 659 George St
Yale-New Haven Hospital Saint Raphael Campus
New York
Albany
Civil/Engineering
Champlain Hudson Power Express Project (underground cable, Canada to New York)
*
$4,500
(3 structures) Multiple Locations
Transmission Developers, Inc
New Jersey
East Orange
Residential
The Crossings at Brick Church Station Phases 1 and 2
1,000
$500
(6 structures; units 820) 533 Main St
Triangle Equities
North Carolina
Durham
Industrial
Industrial Site, Junction & Ferrell
1,000
$537
(3 structures) 2410 Ferrell Rd
Joven Properties
Ohio
Oak Run Township
Civil/Engineering
Fox Squirrel Solar
*
$678
(1 structure) Madison County
EDF Renewables Corporate
Tennessee
Stanton
Industrial
Blue Oval City Manufacturing Facility - Ford Motor Company
7,500
$5,600
(2 structures) TN-222
SK Innovation
Texas
Frisco
Residential
Hall Park
1,000
$500
(7 structures; 9 stories; 1,736 units) Gaylord Pkway & Warren Pkwy
Hall Group
Arizona
Phoenix
Industrial
Taiwan Semiconductor Manufacturing Company - Fab 2 / Phoenix
2,500
$8,000
(2 structures) Loop 303 and I-17
TSMC North America
Buckeye
Industrial
KOREPlex Manufacturing Facility (Batteries)
2,000
$1,250
(1 structure) Baseline Rd
KORE Power Inc
Washington
Auburn
Industrial
Auburn 18 Business Park New Buildings
1,000
$537
(1 structure) 400 15th St SW
Industrial Realty Group, LLC
TOTALS:
16,505
$22,940
*A square footage measure does not apply for alteration, some forms of industrial (e.g., petrochemical), and engineering/civil work.
Data source and table: ConstructConnect.
---
About Alex Carrick, Chief Economist
Alex Carrick is Chief Economist for ConstructConnect. He has delivered presentations throughout North America on the U.S., Canadian and world construction outlooks. Mr. Carrick has been with the company since 1985.