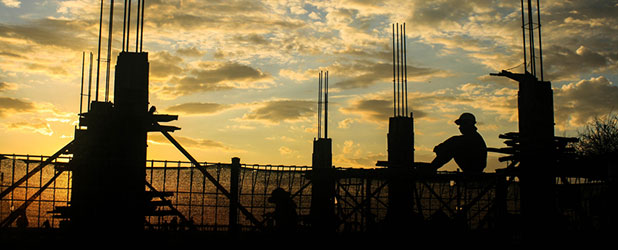 Top 10 Project Starts in the U.S. - January 2023
The accompanying table records the top 10 project starts in the United States for January 2023.
There are several reasons for highlighting upcoming large projects. Such jobs have often received a fair amount of media coverage. Therefore, people in the industry are on the lookout for when jobsite work actually gets underway. And, as showcase projects, they highlight geographically where major construction projects are proceeding.
Also, total construction activity is comprised of many small and medium-sized projects and a limited number of large developments. But the largest projects, simply by their nature, can dramatically affect total dollar and square footage volumes. In other words, the timing and size of these projects have an exaggerated influence on market forecasts.
Click here to download the Construction Industry Snapshot Package - January 2022 PDF.
Click here for the January 2023 Industry Snapshot article, January's Nonresidential Construction Starts +14% M/M and +67% Y/Y.
Click here for the Nonresidential Construction Starts Trend Graphs - January 2023.
Top 10 Project Starts in the U.S. - January 2023
LOCATION
(East to
West)
TYPE OF
CONSTRUCTION
DESCRIPTION

Sq. Ft.
000s*

Dollars
000,000s

New York
Rochester
Institutional
Strong Memorial Hospital Expansion
650
$641
(3 structures; 9 stories; 100 beds) 601 Elmwood Ave
Strong Memorial Hospital
Florida
Saint Petersburg
Residential
Gateway Logistics Center (mixed-use residential & industrial)
1,500
$500
(2 structures; 5 stories; 425 units) Gandy Blvd & I-275
Greystar
Indiana
Indianapolis
Institutional
New Indy Hospital Project - Indiana University Health
2,000
$1,600
(1 structure; 16 stories; 672 beds) E 16th St
Indiana University Health (IU Health)
Alabama
Bay Minette
Industrial
Novelis Corporation Low-Carbon Aluminum Recycling and Rolling Plant / South Alabama MegaSite
2,500
$2,500
(3 structures) Hwy 287 & I-65
Novelis
Texas
Port Arthur
Industrial
Sempra Energy - Liquefied Natural Gas Export Terminal - Phase 1 Trains 1 & 2 / Port Arthur
200
$10,500
(1 structure) Texas 87 & Intracoastal Waterway
Sempra Energy
Lubbock
Industrial
Leprino Foods Co Cheese Processing Plant / Lubbock
850
$870
(1 structure) 4301 E 19th St
Leprino Foods
Pflugerville
Civil/Engineering
Widen Road - Add Lanes - IH 35
*
$548
(2 structures) N Interstate Hwy 35
Texas Department of Transportation (TxDOT) - Austin
Arizona
Queen Creek
Industrial
Germann Commerce Center
1,000
$590
(2 structures) E Germann Rd & N Meridian Rd
Thompson Thrift - Terre Haute
California
Sacramento
Institutional
Replacement Hospital Tower (RHT)
985
$975
(3 structures; 14 stories; 332 beds) 4800 2nd Ave
UC-Davis Medical Center - Facilities, Design and Construction
Petaluma
Institutional
M&R Bathrooms & Berthing Mace Hall, Alterations
*
$500
(1 structure) 599 Tomales Rd
US Coast Guard (USCG) - Training Center (TRACEN) Petaluma
TOTALS:
9,785
$19,224
*A square footage measure does not apply for alteration, some forms of industrial (e.g., petrochemical), and engineering/civil work.
Data source and table: ConstructConnect.
---
About Alex Carrick, Chief Economist
Alex Carrick is Chief Economist for ConstructConnect. He has delivered presentations throughout North America on the U.S., Canadian and world construction outlooks. Mr. Carrick has been with the company since 1985.